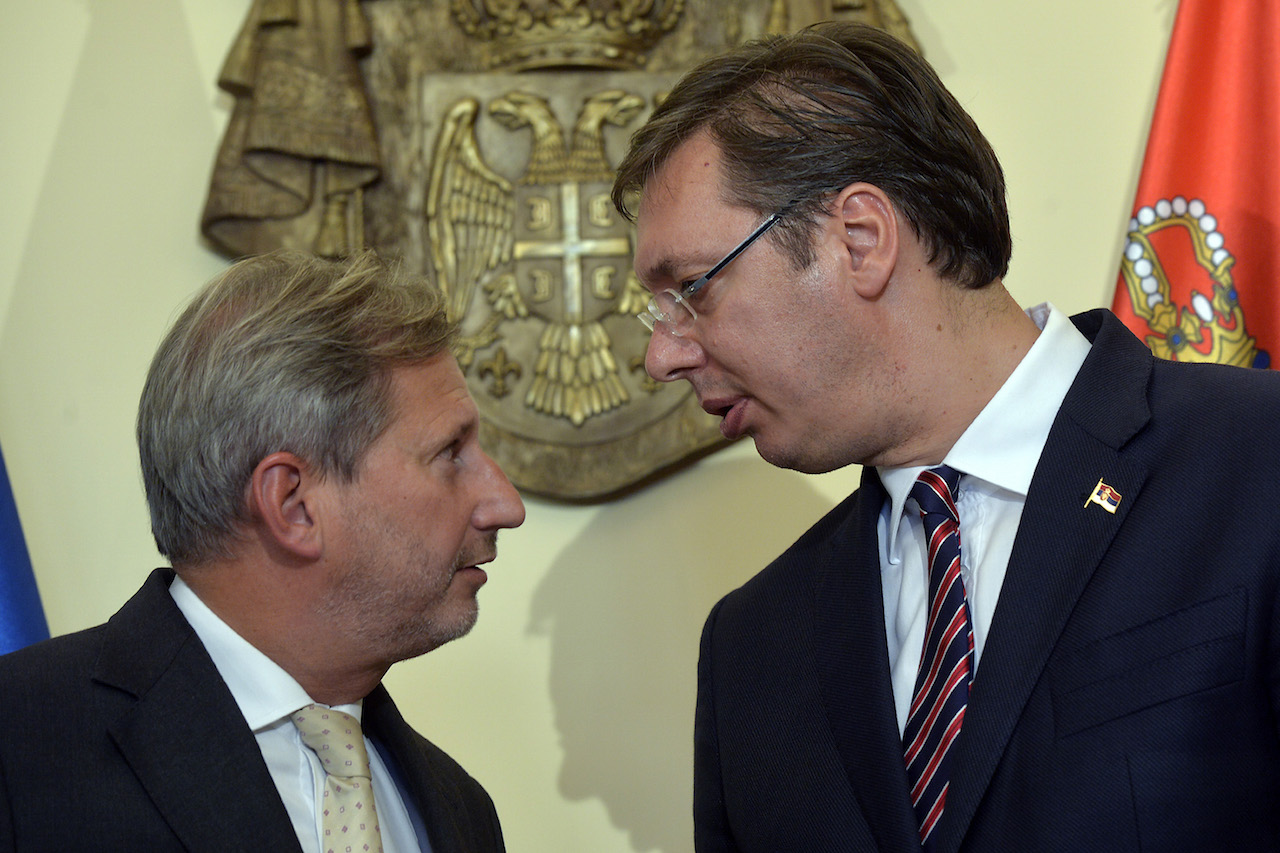 "Serbia has to make and implement legally binding agreement with Kosovo and we are here to help", European Union enlargement's commissioner Johannes Hahn said in Belgrade on Wednesday. At the press conference with Serbian president Aleksandar Vucic, Hahn added that EU was also ready to assist in resolving the border disputes among Western Balkans countries.
The long term stability requires reconciliation and good neighbouring relations; at the same time EU cannot and do not want to "import bilateral disputes", commissioner underlined.
Referring to the new EU strategy for the Western Balkans issued earlier this week, Hahn said that this document gives Serbia "indicative time framework" for the accession to the EU. The strategy, namely, states that 2025 is possible but not binding year for the accession of Serbia and Montenegro.
The adopting of the strategy was "good news for Serbia and its citizens"; with this document, Serbia got realistic perspective and opportunity it should use, Hahn claimed.
He also underlined that Serbia will face "hard reforms", which should be made in reality, rather than just formally. "That is the best for the citizens, children, and grandchildren", Hahn went on.
EU's commissioner reiterated that Serbia has "the most important role in the Balkans" and predicted that "efforts will produce results very soon".
Photo: Johannes Hahn / Twitter
Hahn has held meetings also with the representatives of Serbian media, opposition, and civil society.
President Vucic suggested that the resolution of the Kosovo issue will be extremely complicated, calling it an "obstacle high as the Himalayas". "It is a very significant issue; it is the issue of many thousands of square kilometers and the issue of people who live in Kosovo and their status", Vucic said…/IBNA
Main Photo (Library)