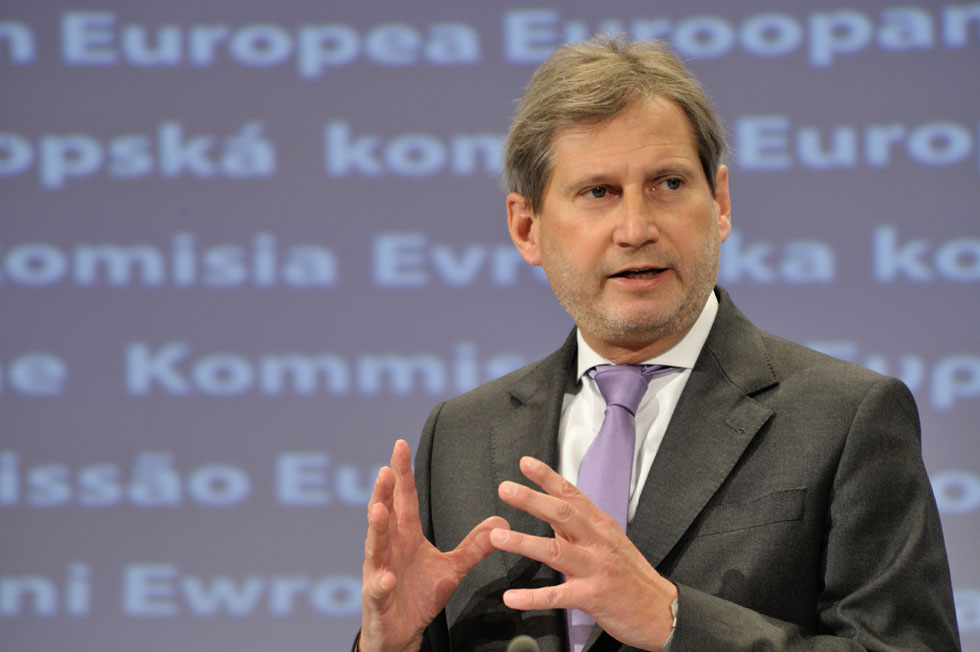 Belgrade, February 2, 2015/ Independent Balkan News Agency
By Milos Mitrovic
Being ambitious about the date of Serbia's EU membership is far from wrong, but the quality of negotiations is more important than the speed, while the gradual normalisation of relations between Serbia and Kosovo, including implementation of all agreements reached, is a clear condition to which all parties – Serbia, Kosovo and the EU member states – have agreed, Johannes Hahn, EU Commissioner for Neighborhood Policy and Enlargement Negotiations said to Serbian CorD Magazine.
Regarding certain expectations in Belgrade that Serbia may become EU member state in 2020 or even in 2017, Hahn said: "I am glad to see Serbia's high level of ambition for the negotiations! On our side, however, there is no set time frame".
Although the Serbian government claims to have completed the job with regard to the Brussels agreement between Belgrade and Pristina, Hahn insists that the "homework" is not entirely done, though he does not reveal what remains lacking. He denies that Chapter 35, regarding Kosovo, is too complex and undefined, as some process insiders claim, and believes that starting with challenging issues, such as Kosovo and chapters 23 (legislation and fundamental rights) and 24 (justice, freedom and security), is a better approach than "shying away from them". These last two are already well on course and Hahn is hopeful that these chapters can be opened by mid-2015.
Commenting Belgrade's position that the government has completed its job with regard to implementation of the Brussels agreement, Hahn said that EU expects "both sides to fulfill their part". "The EU facilitated dialogue between Serbia and Kosovo is a process where the two sides discuss and agree solutions and a joint way forward. However, each side has its own 'homework' when it comes to implementing these decisions".
Hahn underlines that Serbia has taken over the helm of the OSCE at a very challenging time. "In Ukraine, the OSCE will play a key role in supporting the implementation of the Minsk agreements, which aim to establish a durable ceasefire and lay the foundations for a sustainable political resolution of the crisis. An important responsibility of the chairmanship will be to bring the conflict parties together and ensure that the OSCE can fully play its role in monitoring both the ceasefire in eastern Ukraine and the border between Ukraine and Russia".
With reference to Belgrade's foreign policy, Hahn remarked that Serbia "as a candidate country is expected to align its policies with those of the EU progressively". "In the EU we have taken a firm and principled position on Russia's actions in and around Ukraine, while remaining open to dialogue with Moscow", he added.