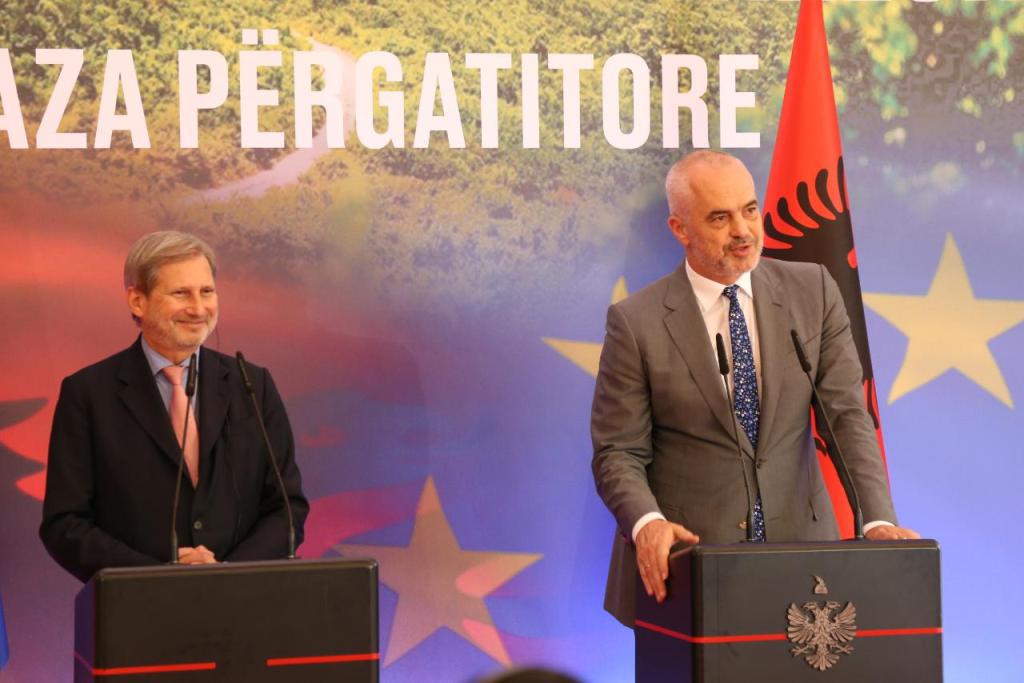 Albania's efforts for the implementation of reforms should continue. This was the message launched from Tirana during a meeting with the government, but also during a news conference delivered afterwards with Albanian PM, by the EU Enlargement Commissioner, Johannes Hahn.
According to Hahn, this is an undertaking where Albania and the European Union are partners, because both sides have invested and are investing to take the country forward. "There should be intensive efforts until next year in order to convince all sceptics about Albania's progress", Hahn declared.
Meanwhile, Hahn has recalled that September will start with a new more demanding phase, which relates to the meetings that will be held in Brussels as part of the preparatory phase of the negotiations between Albania and the EU.
According to Hahn, a calendar will soon be prepared with the exact dates in order for the administration to deliver the necessary tasks.
"Each ministry will need to have a special team which will negotiate not only with us, but also with the Commission's specialized directorates. This is why it's necessary that the personnel has the right know-how", Albanian ministers were told by Hahn.
Meanwhile, stopping on the vetting process, the commissioner said that it should continue along with the restructuring of the judicial system and the creation of new structures, because according to him, this is something which is closely scrutinized by member countries. Hahn also added that results should intensify in the fight against organized crime and corruption. /ibna/