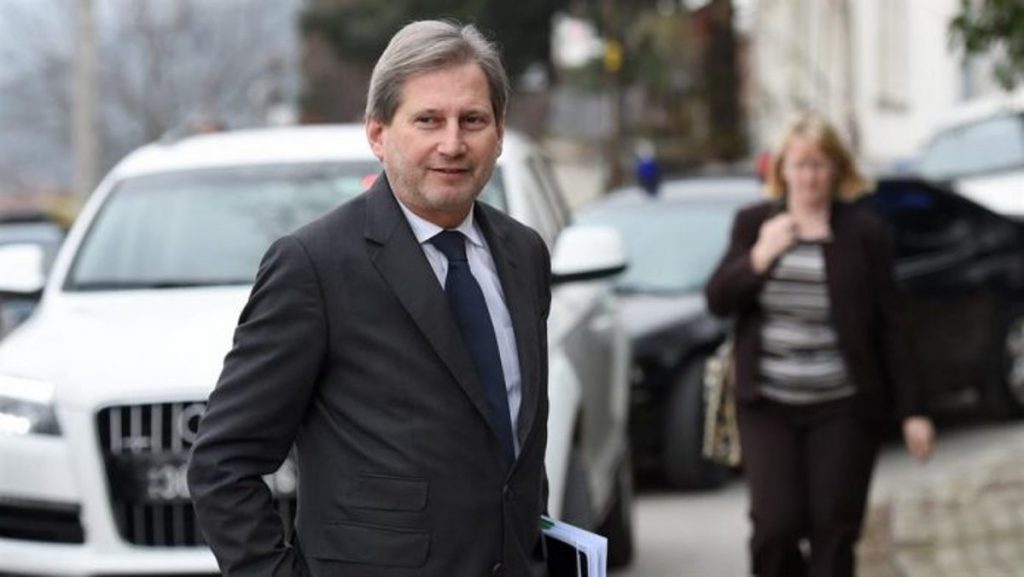 The visit of the EU Enlargement Commissioner, Johannes Hahn in Skopje is not expected to produce any positive effects for the solution of the political crisis.
Professor of political sciences, Nikola Dujovski says that he doesn't expect political parties to strike a deal after this visit, but according to him, the commissioner will send clear political messages.
"I don't expect any political agreement, but what I expect  is for Hahn to repeat what he has said in Brussels, that he expects a smooth transfer of power. We all know that we have a new majority and that this majority must start to function as such. We are not expecting anything from president Ivanov, because he showed that he's not the president of all people, but only of VMRO-DPMNE", Dujovski said.
VMRO-DPMNE led by Nikola Gruevski warned that it will address three questions to the EU commissioner.
"First of all, we want him to condemn the platform of the Albanian parties. We want the EU to respect the principle that the government must be formed by the winning party of the Macedonian camp and Albanian camp. We also want the EU to respect the voice of 200 thousand protestors who protest throughout the country every day", said VMRO-DPMNE's MP, Aleksandar Nikolovski.
Meanwhile, SDSM said that it will give Mr. Hahn the government program, which according to this party, is the only document which interests the citizens of the country.
"We don't want to comment a lot, but we will tell Mr. Hahn that we demand a quick solution of the crisis and the creation of the institutions", said the spokesman of SDSM, Petre Silegov.
Meanwhile, Albanian parties have not commented the visit of the senior EU official.
Hahn will start his meetings with political parties and president George Ivanov during the hours of the afternoon and around 10 pm, he has announced a press conference. Hahn is accompanied in this visit by MEPs Ivo Vajgl, Eduard Kukan and Knut Fleckenstein. The high EU delegation has refused to meet with the protesters of the incentive for "A united Macedonia", which have been demonstrating in the past three weeks against the platform of Albanian parties. /balkaneu.com/