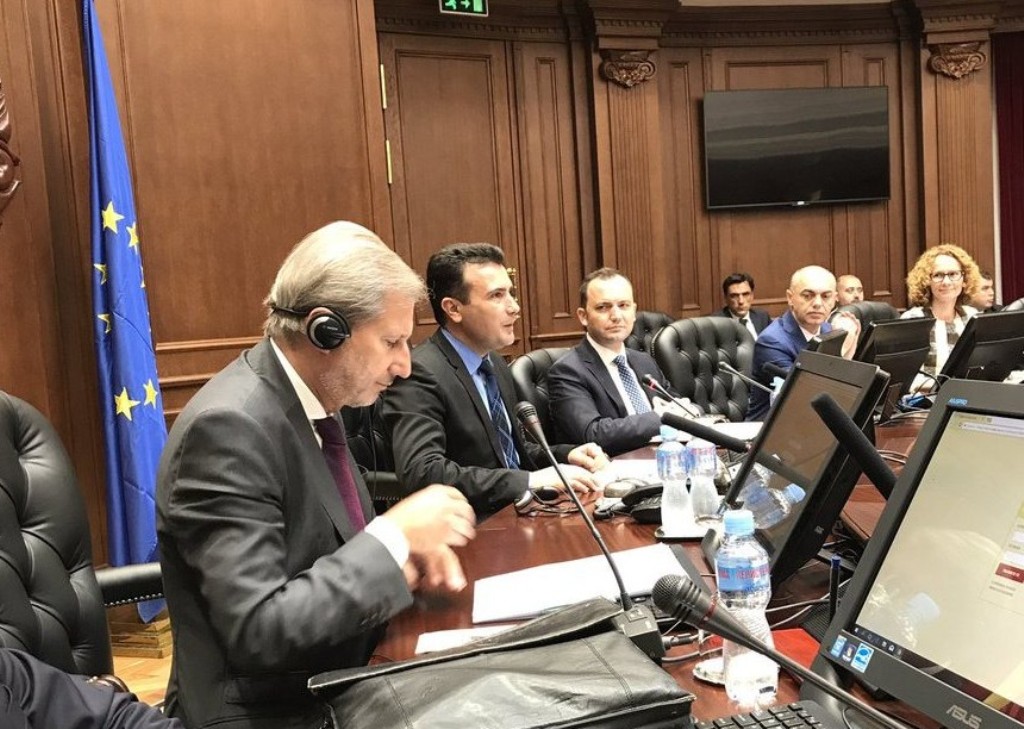 The EU Enlargement Commissioner, Johannes Hahn has declared that he's happy with the commitment of the government led by Prime Minister Zoran Zaev.
Hahn has underlined this today in Skopje following a meeting with PM Zoran Zaev and his presence in the government meeting, which included the plan of reforms for the EU integration.
"Good meeting with the PM Zoran Zaev in Skopje. The country has opened a new page, to lead way to reforms which will serve to the citizens. Praises for the Prime Minister who wants better relations with the neighboring countries and who wants to put aside political and ethnic divisions", EU Hahn wrote on Twitter.
The government meeting included the action plan for reforms. PM Zoran Zaev has expressed his optimism that until the end of 2017, the country may obtain a fresh recommendation for the launch of talks with the EU, in order for the accession talks to start next year. /balkaneu.com/