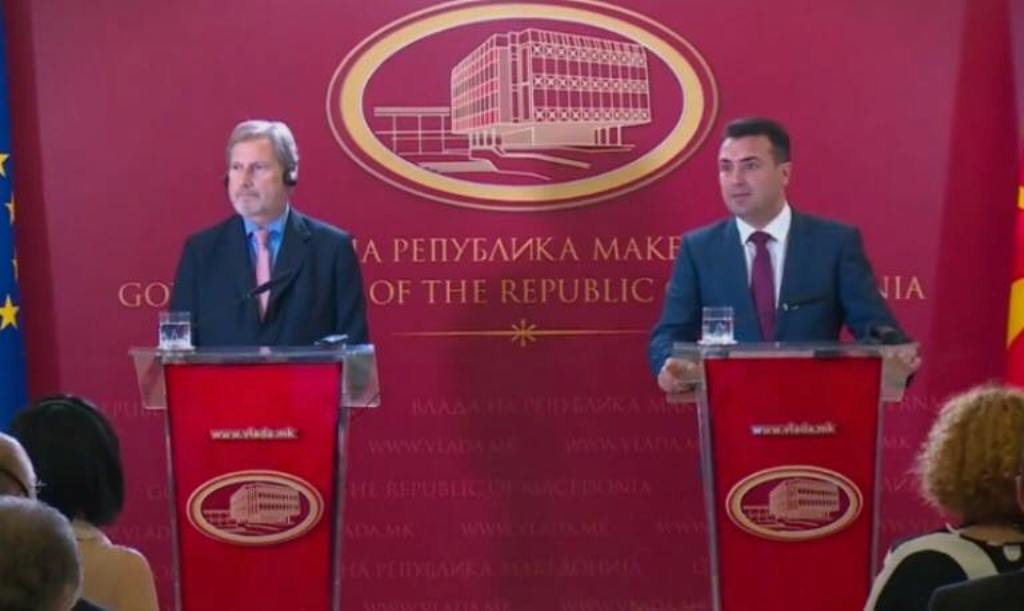 EU Enlargement Commissioner, Johannes Hahn declared today from Skopje that he has arrived in FYROM to announce the start of the screening process. According to him, the country must now make the necessary preparations for the EU accession talks.
Hahn also spoke about the referendum on the name. "The EU has opened its doors. All you have to do is take advantage of this opportunity by participating in the referendum", Hahn said.
The European Commission senior official also said that this marks the official start of the preparations for EU negotiations.
On his part, PM Zoran Zaev added that after the reforms that the country has delivered, it's now time for it to start the accession talks with the EU.
"We agreed that we should start to deliver the necessary criteria for accession. and we have defined the next steps that will be taken for the screening process", Zaev said.
According to him, deputy Prime Minister for European Integration, Bujar Osmani will also be the head of the delegation that will lead the talks with the EU.
Following his visit to Skopje, Hahn will travel to Tirana, as the EU has decided that both countries should start their accession talks in June 2019. /ibna/