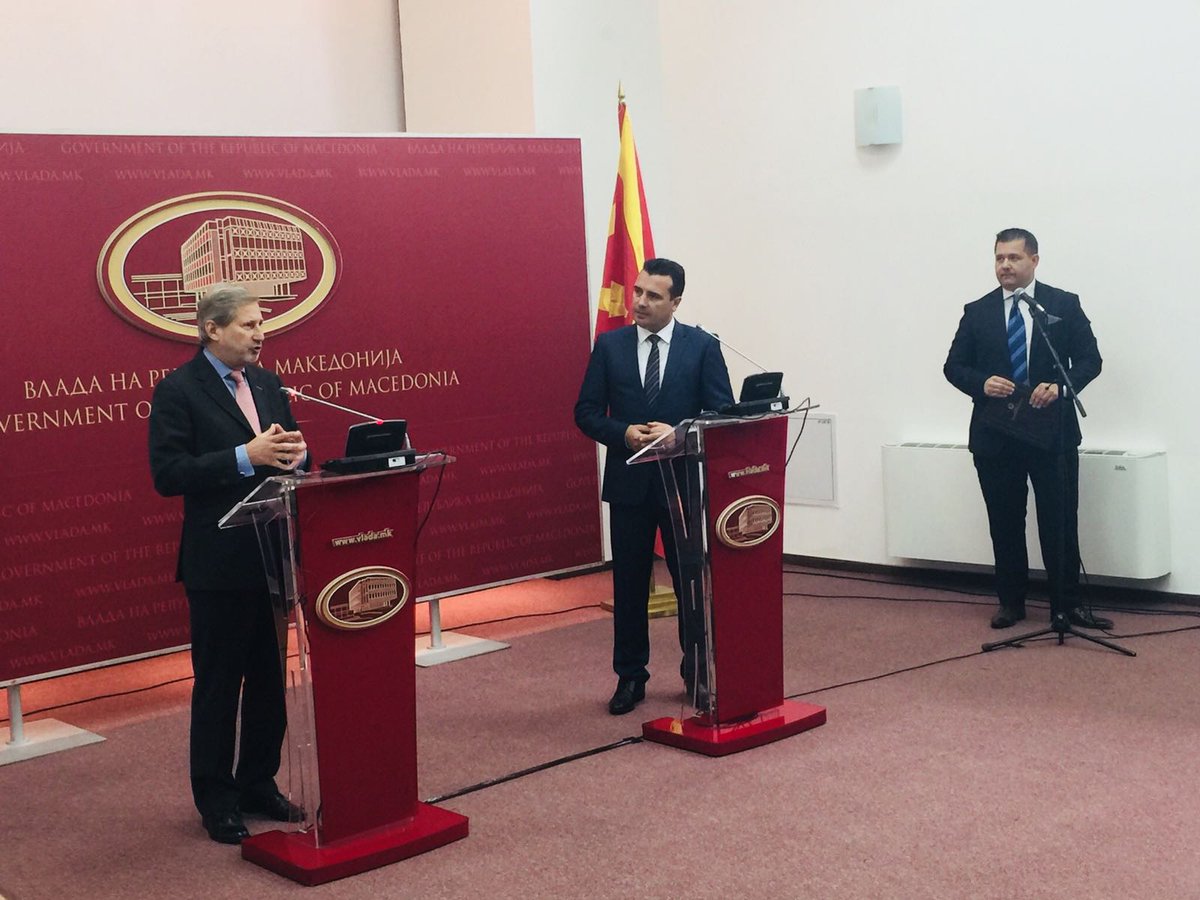 EU Enlargement Commissioner, Johannes Hahn declared today in Skopje that FYROM deserved the positive recommendation to open EU accession talks, but he encouraged authorities in the country to continue the reforms and be committed for the solution of the name dispute.
Hahn arrived to Skopje this morning to deliver the European Commission progress report for FYROM.
"The country has gone through a long path and numerous challenges, but now, it is on the right tracks to soon join the European Union. There's still a lot to do and I would like to congratulate the government and the opposition for the commitment that they have shown", European commissioner Hahn said.
Meanwhile, PM Zaev considered the recommendation as a motivation to advance.
"We're ready to advance. The recommendation given for Macedonia acts as a motivation for us and our goal. The government will continue to push the reforms agenda in order for the country to receive a date for the commencement of the talks in June", Zaev said.
Zaev also commented on the name dispute, by saying that he will continue to collaborate with the opposition in order to come up with joint decisions regarding the contest with Greece.
Asked if the European Commission has a plan B if a solution on the name dispute is not found soon, Hahn said that "it's best if the sides make use of the current momentum to finalize an agreement as soon as possible". /ibna/