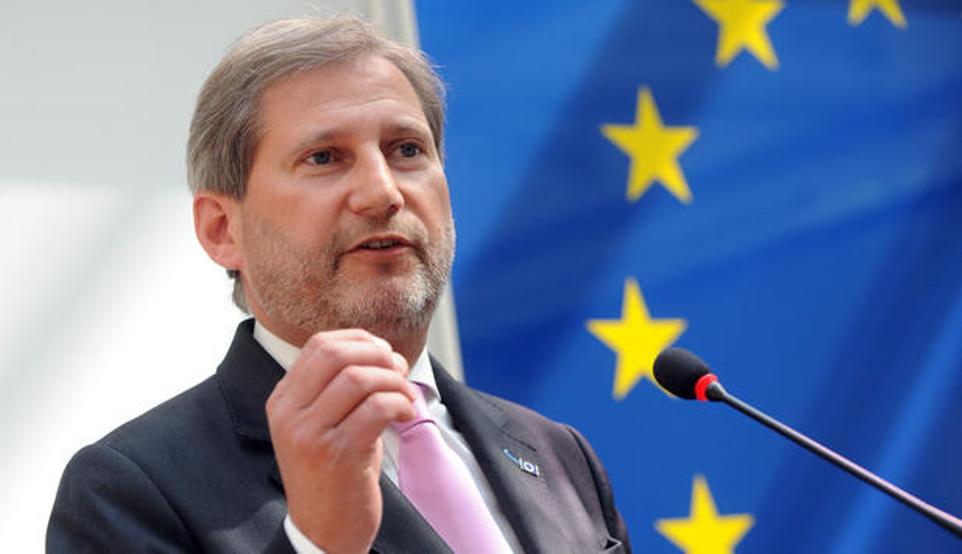 Johannes Hahn, European Union's enlargement commissioner, has congratulated Serbian president Aleksandar Vucic on his Kosovo policy. Vucic's plan of the so called internal dialogue on Kosovo within the Serbian society was an excellent initiative, Hahn said at the meeting with the president in Belgrade today.
According to the press release from Serbian presidency, both Vucic and Hahn have expressed their common hope that recent president's meeting with the EU high representative for foreign policy Federica Mogherini and Pristina representatives would give "adequate results" in Belgrade-Pristina talks.
Vucic and Hahn have also discussed Serbia's accession process to the EU and the situation in the Western Balkans region. The president has reiterated that joining EU represents the foreign political priority of Serbia. "We consider that the whole region should be integrated into the EU; without joining the Western Balkans region, the common economic and political area in Europe would not be complete", Vucic said.
He has praised EU's approach which evaluates each candidate country according to its individual achievements. "We believe that the number of the opened chapters in accession talks should correspond with the efforts and results we have achieved in the negotiating process", Vucic underlined.
According to Serbian head of state, the government considers "the respect and implementation of the rule of law" as one of its main political priorities; "Serbia will do its best to fulfill its obligations to the highest possible extent" expecting the further European Commissions reports on the country in November, Vucic went on.
The strengthening of the regional cooperation in the Western Balkans represents one of the crucial tools for the continuation of the policy of reconciliation and acceleration of Serbia's foreign political priority to join the EU./ΙΒΝΑ