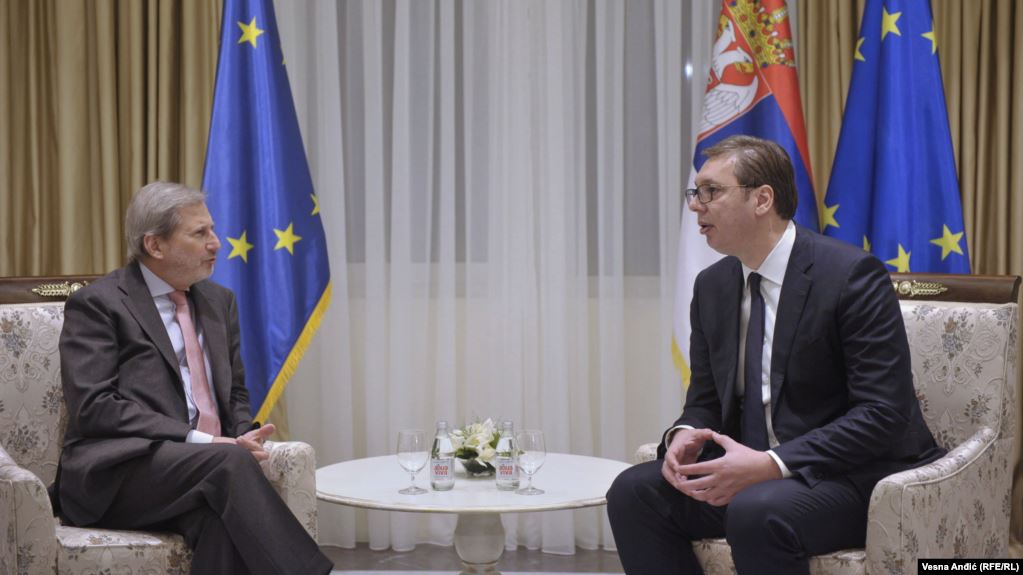 EU Enlargement Commissioner, Johannes Hahn has met in Belgrade with Serbian president, Aleksandar Vucic.
The meeting focused on the situation in Western Balkans and "Serbia's future steps in its European path".
While discussing the regional situation, President Vučić and Commissioner Hahn have particularly reviewed the stalemate in the dialogue between Belgrade and Priština as well as the situation following the resignation of the Prime Minister of the temporary Kosovo institutions, Ramush Haradinaj.  President Vučić said that Serbia has once again – as always – reacted with calm and responsibility. He thanked Commissioner Hahn for his understanding and engagement in unblocking of the dialogue between Belgrade and Priština. He also iterated that Serbia remains committed to the policy of peace and cooperation aimed at preservation of stability in the region.
Commissioner Hahn acknowledged the determination of Serbia to preserve regional stability. He emphasised again that he was ready to make an attempt and thus assist in creation of conditions for continuation of the dialogue between Belgrade and Priština. Speaking of European integrations, Commissioner Hahn encouraged Serbia to accelerate the process of reforms and to work on the rule of law even more resolutely.
President Vučić congratulated Commissioner Hahn for the candidacy he was granted by Austria for his third mandate in the European Commission. /ibna/