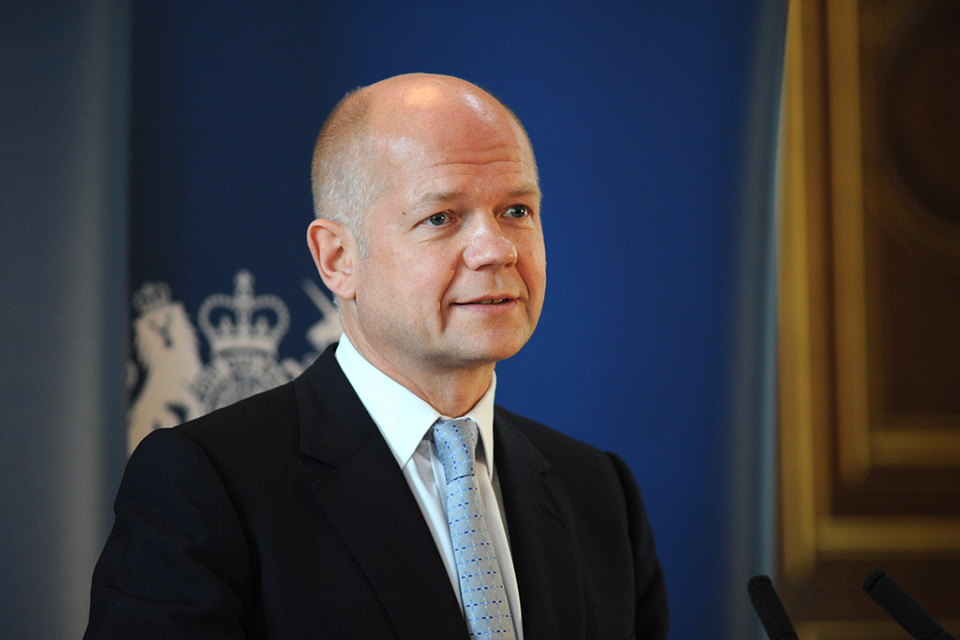 By Milos Mitrovic – Belgrade
Leader of the British House of Commons William Hague praised today the measures for the fiscal consolidation in Serbia. "The role of the economy is fundamental", Hague said after meeting with Serbian Prime Minister Aleksandar Vucic in London.
Vucic informed Hague on the budget revision that Serbian Parliament has adopted on Monday as a part of economic reforms. "I want to use the economy as the link in the region", Vucic was quoted as saying by Tanjug news agency.
Hague underlined the significant experience of the United Kingdom considering economic measures, adding that it may be very helpful for Serbia.
"Since 2010, Great Britain has reduced 400.000 jobs in the public sector, which has resulted in the increase of employment in the private sector", Hague said explaining that 2,1 million jobs have been created in four years. "This has resulted in the lowest unemployment rate in last decade".
Vucic and Hague have also tackled regional cooperation in Western Balkans especially regarding mutual projects with the European Union.
This was also discussed in August in Berlin when German Chancellor Angela Merkel hosted the EU-Western Balkans conference.
After the Hague meeting Vucic had a working lunch with Goldman Sachs managers for Europe. According to Tanjug, the lunch was also attended by Finance Minister Dusan Vujovic, Minister of Economy Zeljko Sertic and Belgrade Mayor Sinisa Mali. The talks covered economic measures, improvement of the business climate and the banks.
"We have to create a sound banking system in order to secure growth", Vucic said.
Serbian premier started his official visit to London on Monday when he gave a lecture at the London School of Economics. Tomorrow he will meet British Foreign Minister Philip Hammond and London mayor Boris Johnson.