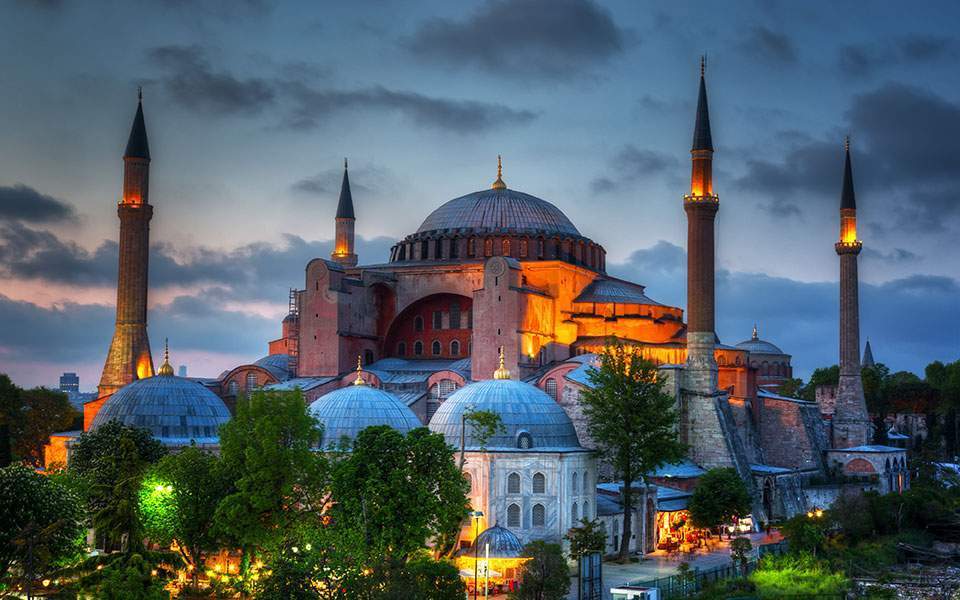 The decision of the Council of State of the Republic of Turkey to revoke the 1934 decision by which Hagia Sophia was turned into a museum by Mustafa Kemal Ataturk, paving the way for its re-use as a mosque, sparked reactions in Cyprus and Greece.
Minister of Foreign Affairs of the Republic of Cyprus Nikos Christodoulides to to Twitter and stated:
"Cyprus is poignantly a victim, since the 1974 Turkish invasion and the subsequent occupation of part of its territory, of Turkey's orchestrated policy of destruction and looting religious and cultural heritage monuments.
Turkey's escalating, flagrant violation of its international obligations is manifested in its decision to alter the designation of Hagia Sophia, a World Heritage Site that is a universal symbol of the Orthodox faith.
Cyprus strongly condemns Turkey's actions in Hagia Sophia in its effort to distract domestic opinion, and calls on Turkey to respect its international obligations", Nikos Christodoulides tweeted.
Former Foreign Minister and Head of Foreign Policy of SYRIZA-Progressive Alliance, George Katrougalos issued a statement stating:
"Hagia Sophia, in addition to its historical and emotional value to us Greeks and its symbolism for Christians everywhere, is a monument that belongs to all mankind, included since 1985 in the list of protected UNESCO World Heritage Sites.
Any decision to alter its character by turning it into a mosque constitutes a direct provocation; it is unacceptable and it does not suit a country that respects its international obligations. It will undermine the interfaith dialogue between Christians and Muslims, and reinforce the unacceptable theories around the clash of cultures.
During his term as prime minister, Alexis Tsipras had highlighted Turkey's relevant responsibilities for this monument of universal value, during President Erdogan's visit to Athens as well.
The government of New Democracy must act accordingly, even now, mobilizing the international community and calling on its neighbor to respect its international obligations as a member of UNESCO and as a country that respects history".
The Movement for Change also issued a statement on the decision of the Turkish Court, in which it states:
"The decision of the Turkish Council of State, which paves the way for the conversion of Hagia Sophia into an Islamic mosque (repealing a relevant decision from 1934), should mobilize the global community here and now. Hagia Sophia should remain a museum. If it is turned into a mosque, Turkey will have taken a provocative and unhistorical action. The conversion of Hagia Sophia into an Islamic mosque will be considered an insult to the entire civilized world and not just to Greece. Not just for Christians of all faiths. It disregards the cultural heritage of all mankind. Hagia Sophia has been officially ruled a UNESCO World Heritage Site, for which Turkey holds legal and other responsibilities to protect its identity and historicity.
The global community must immediately react decisively, so that Hagia Sophia does not become a mosque.
The United Nations and UNESCO, the Council of Europe, the European Union should unequivocally condemn Turkey's actions and impose the necessary sanctions until the decision is revoked". /ibna