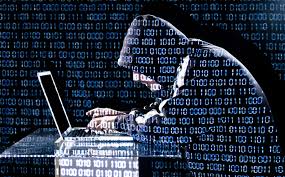 Sofia, October 19, 2015/ Independent Balkan News Agency
By Clive Leviev- Sawyer of The Sofia Globe
Hackers have stolen more than three million euro from Bulgarian companies in the past seven months, according to the head of the transnational organised crime department at Bulgaria's Chief Directorate for Combating Organised Crime.
Yavor Kolev said that more than 25 companies had been attacked by hackers, usually through an e-mail with an attachment that infiltrated correspondence between companies. Hackers took advantage of companies that did not use licensed software.
He told public broadcaster Bulgarian National Television on October 18 that in the past two weeks, two of the top 100 companies in Bulgaria had been victims, in one case with 150 000 euro being stolen, in the other case 450 000 euro.
Kolev said that a computer used for internet banking and related correspondence should be isolated and not used for other purposes such as visiting Facebook or downloading movies or music. About 200 000 malicious codes circulated daily on Facebook. Licensed anti-virus software should be used, he said
He said that hackers tracked patterns of computer use. "And at lunchtime, while the accountant is out, makes an order for hundreds of thousands of euro. In two days the money passes through bank accounts in several countries, in some jurisdictions, and it is difficult to track," Kolev said.
The transactions passed through IP addresses in South Africa and Nigeria.
Hackers intercepted invoices at the time that they were sent out, falsified a scanned invoice and changed the bank account on the invoice to which payment should be sent.
Money could possibly be recovered, but only if there was a reaction within a working day or two.
The department encouraged finance officers to be careful and if necessary, confirm the details of invoices by phone.