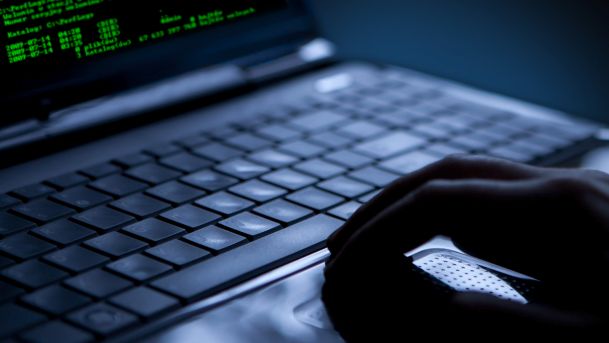 Sarajevo, January 12, 2016/Independent Balkan News Agency
By Mladen Dragojlovic
RS police officers arrested two persons suspected of the criminal offenses of 'Extortion', related to the criminal offence of 'Preventing and Limiting Access to Public Computer Network". Behind this official police language is the result of the undercover operation "Pleiades" and the arrest of Predrag Timotic, professor of Philosophy from Banja Luka, who presented himself to his victims as "hacker in love".
In fact, it was a large international police operation which began last year, with several countries taking part in it. Banja Luka police established the operational center and experts were searching the group of hackers from this city. Along with RS police officers trained for fight against computer crimes, there were also members of police agencies from Great Britain, Germany, Austria, EUROPOL and the USA. The task of the Operational center was to exchange information and the coordination with international partners.
"The operation 'Pleiades' was performed on the basis of suspicion that the international criminal group 'DD4BC' was targeting information and communication infrastructure of both private and public sector. After preliminary attacks with limited duration, the suspects used to send extortion request for payment of certain amount of virtual money – bitcoin. If the victim refused to pay the requested amount of bitcoins, he would be exposed to attacks whose consequences were more severe and lasted for longer period explained the RS police department.
The primary targets of extortion were from the sector of online gambling industry, but then the suspects spread their activities to other sectors as well, such as finances and entertainment.
Also, this criminal group was developing a software for using vulnerability in 'Brain Wallet', a digital wallet for bitcoins, with the aim of transferring the funds that existed in it.
RS police searched several locations and arrested two persons who are members of this criminal group. One person, Timotic, remained in custody for 30 days, and the other person was released with bail. During the searches, certain amount of communication and computer equipment were also seized.
Timotic is suspected of performing DDOS attacks in the RS during 2014 and 2015 on websites of the local media such as 'buka.com', 'istinito.com', 'e-novine.com', 'federalna.ba', 'fena.co.ba', and other media websites in the region, such as 'kurir.rs', and telecommunications operators, such as 'blic.net', and presented himself as 'hacker in love'.
This case reminded the RS citizens of a similar case four years ago when Banja Luka student, Dragan Plavsic, was arrested. He lived in an old dilapidated house and was a member of the international hacker group which stole more than 60 million Euro from various credit cards. He was discovered when he began to post his pictures on exotic destinations on social networks. His grandmother told the media that she doesn't believe her grandson was so rich because she was giving him money for cigarettes when she received her pension.
In operation "Pleiades" participated police agencies from  Austria, Germany, Great Britain, the USA, Australia, France, Japan, Romania, Switzerland, Canada, Ireland, Monaco, Greece, Finland, as well as the international police agencies EUROPOL and INTERPOL.