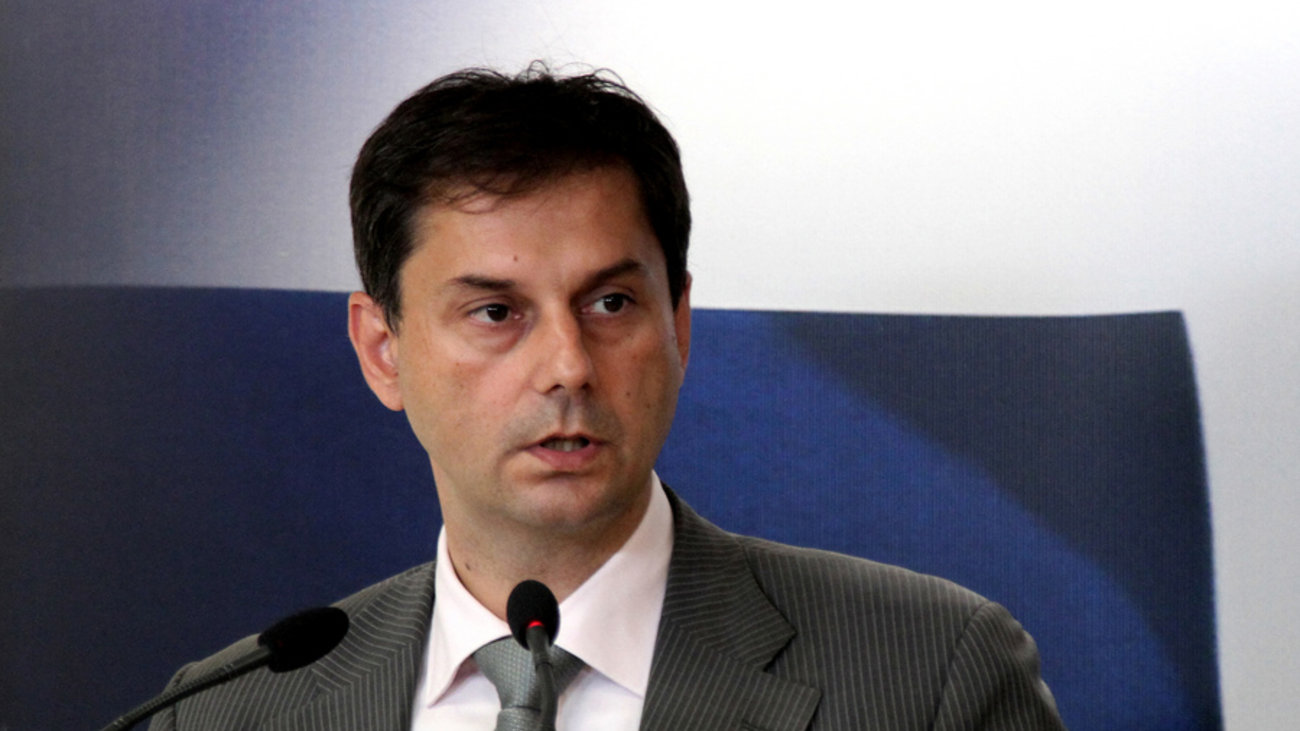 Athens, April 20, 2016/Independent Balkan News Agency
By Spiros Sideris
The die is cast for the MP Haris Theocharis with the announcement of his independence from The River. The hitherto parliamentary spokesman of The River proceeds to establish a new political movement, named "Citizen Power".
With the slogan "We go forward to Greece!", Theocharis, who recently departed from The River, distributes five-page pamphlets with the ten reasons that forced him to take this initiative.
"The deep crisis in Greece has led to a major economic, social and moral disaster", writes the text, which initially circulates among The River's volunteers. "The crocodile tears of the representatives of the old political status quo, is nothing more than a crescendo of hypocrisy", he added.
"That's why", he continues, "citizens from various parts of the country, different professions, ages and social classes, we take our fate in our hands to put an end to the ongoing disaster. We Join forces to turn the wheel of history and move forward. As the poet says: "there is a lot of work to be done". That is why we comes forward and constitute a genuinely new political movement, "Citizen Power".
In an interview, Stavros Theodorakis, two days before, had attacked to Haris Theocharis, referring to him as a wrong choice. The attack on Theocharis continued by Pantelis Theocharis Avramidis, Organizational Secretary of The River, who commented on Facebook: «Here the world is lost and Theocharis insists on shooting… his party, and continues urging H. Theocharis to finally act honorably.
New movement by Zoe Konstantopoulou
On her own path began on Tuesday the former President of the House of SYRIZA, Zoe Konstantopoulou with the "Sailing of Freedom".
As Zoe Konstantopoulou says to her call to society:
"We begin our collective struggle for the liberation of our people and our homeland from memorandum shackles. We set sails to a future of freedom, democracy and justice. With transparency and respect for human rights and fundamental freedoms. For the deletion of public debt. For the assertion of German debts and all claims of the country. For the vindication of our people and their struggles to recover democratic rule.
We are creating a party, which we want to become a component cell of a movement and a front, in which will meet with movement, social and political forces, with which we are connected with common origins, values ​​and objectives. We are not a party of executives, association or recycling of personalities. We are not a party of mechanisms or internal balances.
We aspire to be a party-movement, from inside the society, through the living social forces and people alive who do not bow their head, do not submit, resist, assert, defeat. We operate with open, direct democratic procedures, having the internet as our organic communication tool.
We rely on our own forces and society. We do not receive unless it is in a transparent manner by our members and citizens who wish to support the purposes and our operation. We publish the details of our funding. Not are not giving away our future. The claim and win it".
The founding declaration of the party was attended by former ministers and MPs of SYRIZA, as well as the partner of Konstantopoulou in the last elections, Panagiotis Lafazanis, president of People's Unity, who wished her success.