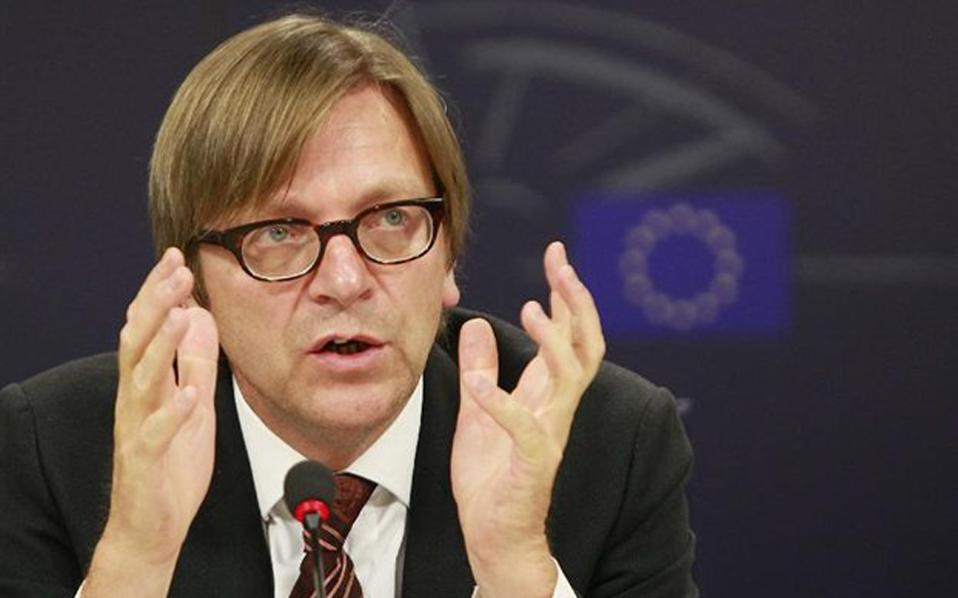 Athens, January 7, 2015/ Independent Balkan News Agency
By Spiros Sideris
Eurozone is not only an economic union but also a community based on principles and thus for the future of Greece will decide the Greeks alone.
The Greeks have the democratic choice as to who they will vote, stated the president of the Liberals in the European Parliament Guy Verhofstadt and argued that a possible bankruptcy of Greece would create a shock across the eurozone.
According to Guy Verhofstadt, talk of a Grexit is not the smart way to go, it is counterproductive, because a possible Greek default will be a shock to the eurozone. As he noted, with the guarantees given by the Member States, a possible Greek exit from the euro would cost EUR 3 billion to Ireland, EUR 6 billion to Portugal, EUR 29 billion to Spain, EUR 44 billion to Italy, EUR 49 billion to France and EUR 66-80 billion to Germany.