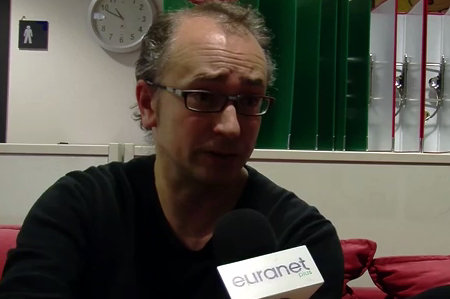 Skopje, May 14, 2014/Independent Balkan News Agency
By Naser Pajaziti
General Secretary of the European Federation of Journalists, Ricardo Gutierrez launched a number of accusations toward the government in Skopje and prime minister Nikola Gruevski, for what he considered as "an incitement of the language of hatred".
Mr. Gutierrez made these declarations today during the conference of the European Council called "The role of national parliaments in the management of European media", which is being held in Istanbul.
Mr. Gutierrez referred to the language of hatred used by the controversial journalist of the pro government TV network "Kanal 5" in Skopje, Milenko Nedelkovski, for which he alluded that he enjoys the prime minister's support.
"In Macedonia, there's a conflict between organizations that protect journalists on one side and the government and parliament on the other. Supporters of the freedom of press are a constant object of terrible threats backed by the government. Prime minister Gruevski is often a guest in the shows produced by journalist Milenko Nedelkovski, who doesn't hesitate to encourage public hatred against independent journalists and critical intellectuals", said Gutierrez.
He also criticized the government of the current prime minister of corrupting media through the campaign of adverts, in order to control them and then use them for his political purposes. /ibna/