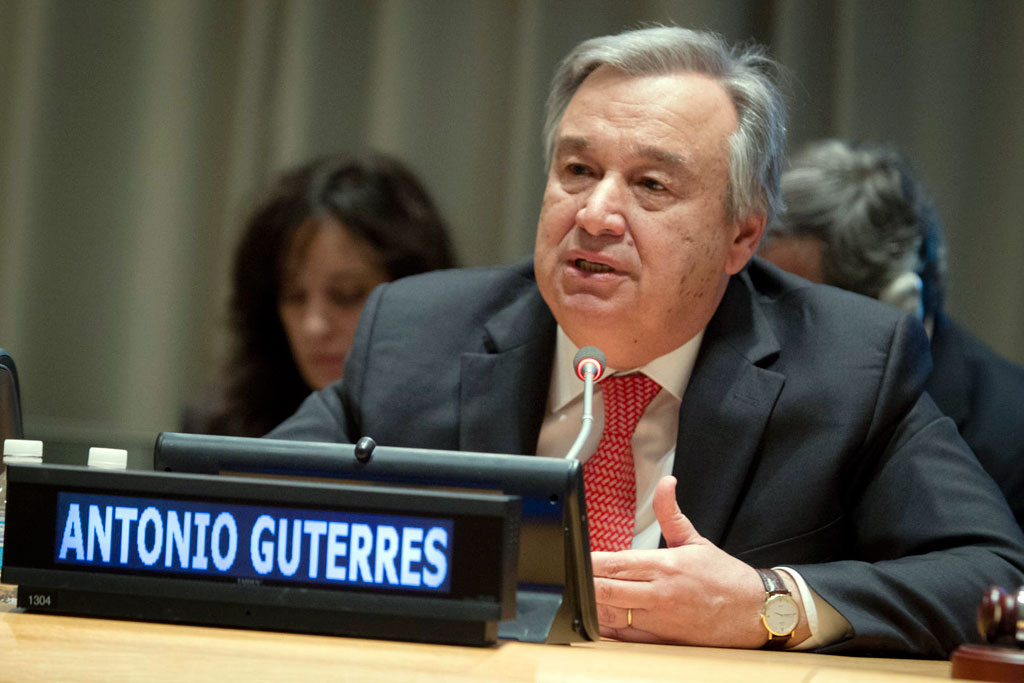 Cyprus News Agency (CNA) reads that the UN Secretary-General's report, Antonio Guterres delivered his report on developments regarding the Cyprus issue to the members of the UN Security Council.
The report includes the activities carried out by the UN Secretary-General's mission, under the guidance of Elizabeth Spehar, as well as thanks to the outcome of Jane Holl Lute's contacts.
According to the CNA, the UN Secretary-General notes that ten months after the end of the Cyprus Conference, no progress has been made towards resolving the issue. It added with concern the lack of dialogue and uncertain prospects for the future, while recognising that there is still room for the parties to act decisively and develop a common 'action plan'.
The report also mentions its intention to send a senior UN official to conduct in-depth consultations with the parties. Referring to the period covered by the report, Antonio Guterres writes that several controversies have arisen in relation to inter-communal relations, which serve as a strong reminder of the ongoing gap.
The Secretary-General believes, according to the CNA, that "the prospects for a comprehensive settlement between the communities of the island remain alive". "I clearly observe that constant support for a horizon of endless process is behind us, not ahead of us. I note the broad consensus that an unchanged status quo – such as the lack of a solution to the Cyprus problem – is unsustainable. I believe that all Cypriots deserve a common future that only one thing can bring: a lasting agreement to be reached within a clear horizon", says Antonio Guterres.
Mr Guterres writes in his report that during these years, the international community has demonstrated its willingness to help the parties in their efforts to resolve long-standing competition in ways that offer prospects for a better future. "The message of this Organisation was consistent: while the United Nations can help the parties, a lasting solution to the Cyprus problem is left to the Cypriots to decide it. The view among many informed observers is that a solution will appreciably improve the future conditions of every Cypriot. And while a settlement will require each side to accept less than what would fully satisfy it, it will also offer opportunities for  growth, prosperity and confidence."
Noting that the parties recall the six-point framework he proposed last June, he also acknowledges that "additional ideas might be needed to bring about a new impetus". He further notes his belief that the way forward must be well prepared, with a sense of urgency and focus on seizing the two sides' willingness to negotiate.
Finally, the UN Secretary-General stresses that, "before the resumption of negotiations, the parties will have to agree on the terms of reference which will constitute the consensus for a possible negotiating conclusion of the Cyprus issue." Gutteres thus urges the parties to use their creativity and commitment, helping their communities to understand and support the goal of a sustainable solution…. / IBNA