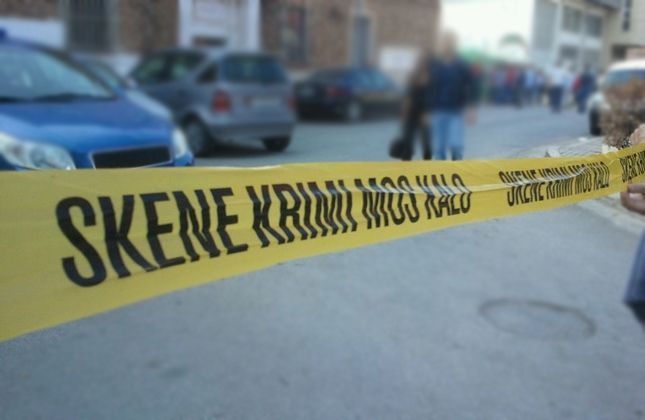 Tirana, December 16, 2014/Independent Balkan News Agency
Three people have been killed today (Tuesday) in Tirana in two crimes which happened one after the other. In the first case, an elderly man opened fire by taking the life of his 20 year old nephew and then refused to surrender by taking his own life too.
In the second case, there are strong suspicions that it's a murdered carried out by a contract killer.
Grandfather kills his nephew and then himself
Rexhep Doda, 20 years of age, resident in Fushe-Preza in Tirana, was shot with a shotgun in his home. The victims found death a few minutes later. Police was informed by the family members about the crime.
Preliminary inquiries concluded that the only suspect of the murder was the grandfather of the young man, Ahmet Doda, 79 years old.
The suspect has immediately left the scene. Police surrounded him and started negotiations to convince him to surrender. In conditions of a psychological shock and by refusing to surrender, the elderly man shot himself with the same gun that he took his nephew's life.
Murder in the Blue Boulevard
Another crime happened in the Blue Boulevard in the town of Kamza, near the capital, IBNA reports.
The victim, Qerim Skaci, 50 years of age, was in a bar near his home in the center of the town, when he faced his executor. According to preliminary inquiries, there are strong suspicions that this may be a contract killing. The author has initially asked the 50 year old man about the name and once he was sure about his identity, he has taken out his gun and shot him to death. The murderer has immediately left the scene with the help of a second person who was waiting him with a car.
Police says that it has launched a manhunt.
Recently, there's been a growing number of murders in Tirana and the country. Police experts told IBNA that crime is becoming more sophisticated. A few years ago, contract killings were rare, but now, they have become more frequent. /ibna/