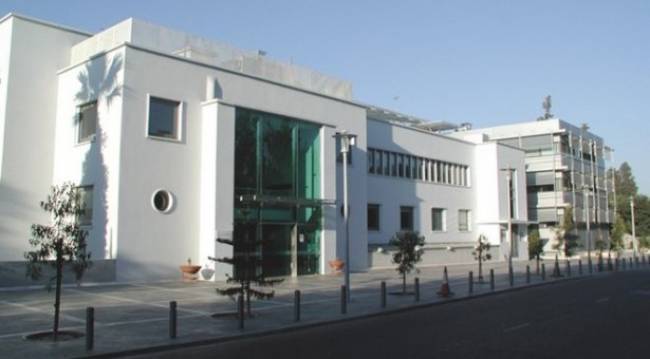 By Kyriacos Kyriacou – Nicosia
Rage seems to rise among the citizens of Cyprus, while those responsible for the collapse of the Eastern Mediterranean island's banking system and economy have not yet brought to justice.  Today, around 15:00 local time, a gunman fired a shot outside the Cyprus Parliament in the capital city Nicosia, causing panic to civilians, stuff and MPs, inside the building.
"In protest against economic crisis"
According to police sources, after firing the shot, the 33-year-old Greek Cypriot, from Nicosia, surrendered to members of the Parliaments' security forces. He also handed over his military semi-automatic rifle "G3", used in the incident. During interrogation, the suspect told policemen that his action was "in protest against the economic crisis", without giving further details.
Investigation is "progressing well"
Meantime, Chief of Police Michalis Papageorgiou said today the investigation for the collapse of the banking system and the economy was progressing well. "A lot is happening during the investigations, which are not officially stated. It is not appropriate and prudent to say everything out in the media, thus damaging investigations underway. You must trust the police. We are doing our job the best way possible," he added.
Asked whether the police have obtained needed data from the European Central Bank and other services, Papageorgiou said he would soon decide which foreign experts would be assigned to go through all evidence collected in the investigations.
Asked when they are expected to bring the first case before the court, the Chief of Police said it was premature to place on time. "Our goal was to go much faster. No doubt about that. However, we are moving steadily," he noted.
Asked whether investigations are expected to include political figures, Papageorgiou said "everyone involved either as witnesses or suspects will be interrogated."
Illegal dealings
Commenting on reports that a senior state official was allegedly involved in illegal dealings, the Police Chief said accusations came to the attention of police through press reports. "However, no complaints were made to the police, so there is nothing to investigate", he concluded.
Investigation underway for the collapse of Cyprus' banking system and economy led by the Attorney – General, who is looking into actions constituted criminal offences. The investigation, launched in July this year, goes as far back as 2006, when HSBC sold its stake in the now defunct, second largest bank of the island, "Laiki Bank". The investigation is also uncovering a complex network of companies, parent companies, subsidiaries, and affiliates, used to acquire stakes in banks.