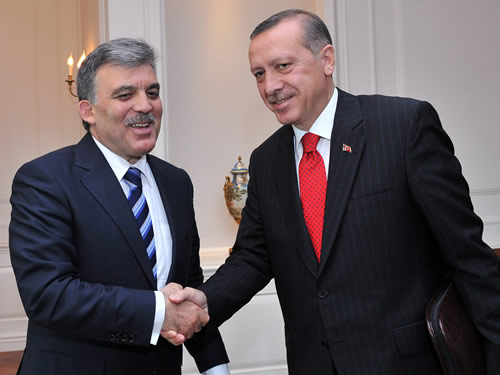 By Manolis Kostidis – Ankara
The Turkish President Abdullah Gul seems to be backing down for Recep Tayyip Erdogan, and announced that he will not run in the presidential elections on August 10.
"I will not be a candidate; my term expires on August 28", said the Turkish President.
Gul met with Erdogan on Sunday afternoon to the presidential residence in Istanbul and "cleared" the political scenery in Turkey. After Gul's announcement, Erdogan is expected on Tuesday to announce his candidacy for the presidency of the country in the coming elections. As for Gul's political future, he so far has not ruled out taking over the position of Prime Minister.