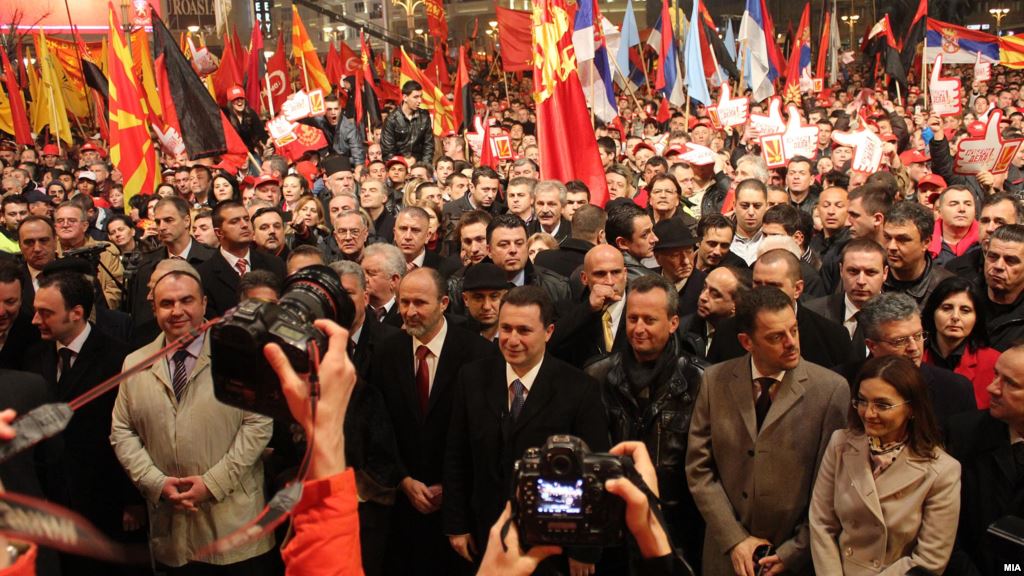 The declaration issued by Nikola Gruevski that after serving for 15 years as leader of VMRO-DPMNE, he is planning to step down, has made the candidates for his post even more ambitious. The most plausible candidate is the current general secretary of the party, Hristijan Mickoski. The latter is a university professor in Skopje and is considered to be a technocrat. He has worked as general director of the state run company ELEM and advisor for energy in Gruevski's cabinet during the time he was PM.
IBNA learns that the former Foreign minister, Nikola Popovski also enjoys Gruevski's support.
Meanwhile, a group of other party officials who have been demanding a reformation of VMRO-DPMNE in the recent months, are also aiming to take the party's leadership. Ilija Ilioski from the incentive for the reformation of this party, told IBNA that their main scope is to reform the party and approve a new statute which will enable the democratization of the party.
"When all of this takes place and we have a new democratic and contemporary statute, then we could talk about concrete names", Ilioski said.
Meanwhile, when asked by journalists on the latest developments within VMRO-DPMNE, PM Zoran Zaev said that he cannot comment issues that relate to another political party.
"A strong opposition will make the government more responsible and more transparent. These are issues that need to be handled by VMRO-DPMNE itself. The members and structures of this party will act in the best interest of the party", Zaev said.
VMRO-DPMNE's congress for the election of the new party's leadership is set to take place on 23 December, as its current leader, Nikola Gruevski has announced his resignation. /balkaneu.com/