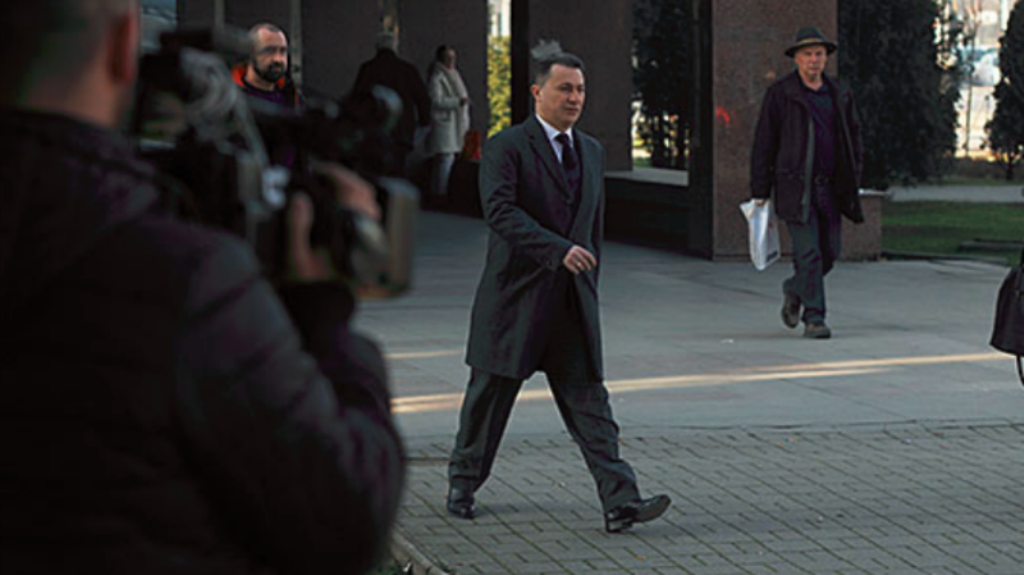 The escape of former Prime Minister of FYROM, Nikola Gruevski to Hungary continues to be one of the main topics of debate in the press and amidst political circles. Political parties, former interior ministers and representatives of civil society who protested last evening in front of the government's seat, have all called for institutional responsibility about the way the former head of the government was allowed to flee the country.
"Someone must be held accountable for Gruevski's escape. We demand the resignation of the Interior minister, Oliver Spasovski and we also demand for the former head of secret services, Saso Mijalkov to be detained", declared Zdravko Savevski of the Left Wing Party.
"We demand from the Prosecution's Office to open a probe into Gruevski's escape, as we suspect politicians to be involved in this. This government too has lost its moral integrity to govern this country", the head of the Alliance for Albanians, Ziadin Sela said.
Former Interior minister, Lubomir Frckovski said that the Ministry of Interior had to prevent Gruevski from leaving the country and that his escape will have serious consequences for the justice system in the country.
On the other hand, the government says that courts are to be blamed for this for not remanding the former PM into custody.
Foreign minister Nikola Dimitrov said that Gruevski cannot evade justice and that it's absurd that a convicted man from a country which aspires to become an EU member country seeks refuge in another country of the European Union.
Former PM and former leader of VMRO-DPMNE, Nikola Gruevski fled to Hungary to avoid a 2 year prison sentence and four other ongoing trials concerning abuses during the time he served as Prime Minister. /ibna/