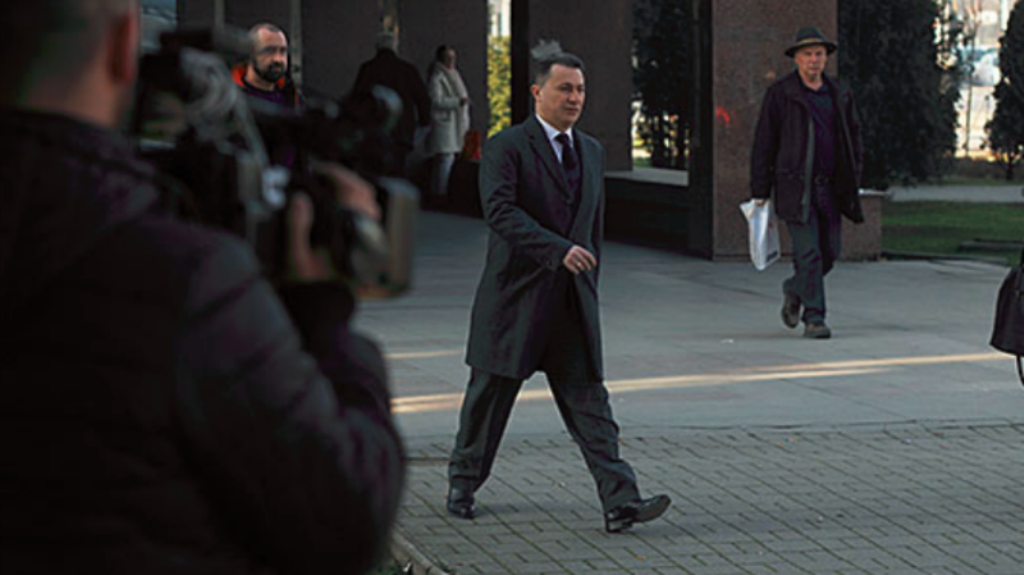 Today or tomorrow, authorities in Skopje are expected to send to Hungarian authorities a request for the extradition of former PM Nikola Gruevski, who fled the country in order to evade a two year prison sentence that was handed to him for official misconduct during the time he was in office.
The ministry of Justice said that authorities in Budapest will be sent the file that exists against Gruevski. Yesterday, Hungary's ambassador to Skopje, Laslo Duks was summoned at the Foreign ministry in Skopje to hand him a note of protest concerning the asylum demand. Foreign ministry's secretary, Victor Dimovski said that he's optimistic that Hungary will act in the spirit of good bilateral relations and without any delays in rejecting Gruevski's demand for asylum.
Today, Hungarian media said that authorities in Budapest have granted asylum to former PM Nikola Gruevski. 24.hu portal reports that the Hungarian office for emigration and asylum has decided to accept the demand submitted by the former Macedonian PM for asylum.
But, so far, Hungarian authorities have not issued any statements on this. The case of the former Macedonian PM was also discussed by Hungarian MPs on Monday. Hungarian Foreign minister, Peter Siartio has explained that Hungarian authorities have not played any role in the decision of the former PM to seek asylum in Hungary. /ibna/