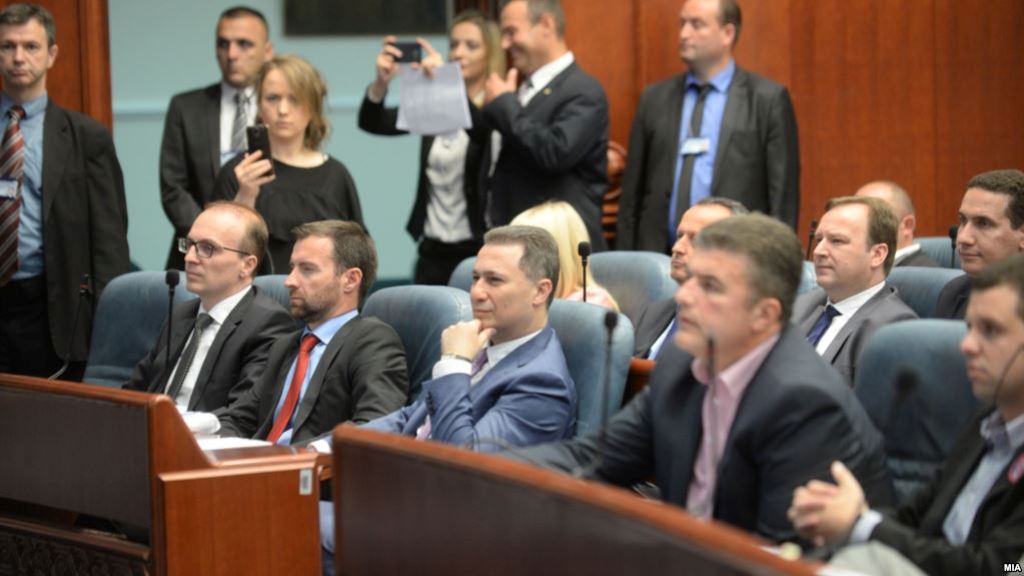 Special Prosecution in FYROM has requested for the assets of senior officials of VMRO-DPMNE to be seized, as these officials are accused of making illegal funding of party campaigns in the recent years.
Among these senior officials is also the former Prime Minister and leader of VMRO-DPMNE, Nikola Gruevski, Gruevski's former chief of cabinet, Martin Protuger, VMRO-DPMNE's MP, Ilija Dimovski and Leko Ristovski.
According to Special Prosecution, assets amounting to 2,2 million euros should be seized from the senior officials of VMRO-DPMNE.
VMRO-DPMNE is accused of illegally funding its electoral campaigns in 2011, 2013 and 2014 by collecting illegal funds. /balkaneu.com/