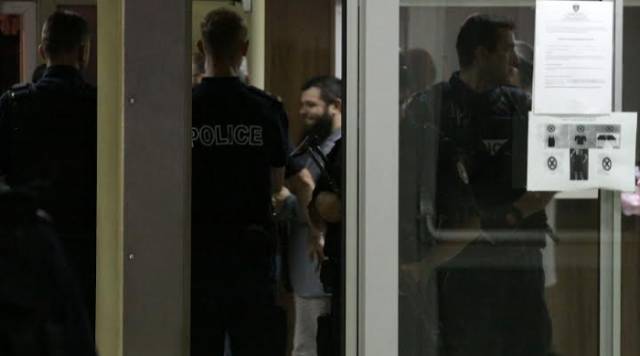 Skopje, September 2, 2014/ Independent Balkan News Agency
By Naser Pajaziti
Prime minister Nikola Gruevski faced today in court the leader of the biggest opposition party, LSDM (Macedonian Social Democratic League), Zoran Zaev on the matter of the sale of the shares of former Macedonian Bank.
This case was part of the last election campaign in the country, where the leader of the opposition accused prime minister Gruevski that he had illegally sold his shares on this bank by benefiting 1,5 million Euros in cash from 2005 to 2006.
The shares were sold to a Serb businessman, Jovica Stefanovic-Nini. When he appeared in the Skopje court yesterday, Nini denied striking a deal with Gruevski and claimed that he bought the shares through the Macedonian stock exchange.
Prime minister Gruevski filed a lawsuit against the leader of opposition for defamation. In front of the judge, he said that he suffered spiritual damages as a result of these lies.
"It's hard to describe the feelings that one has when he's insulted. I can understand political criticism, but this is something else", said Gruevski, which has demanded 500 thousand Euros in compensation from the opposition leader.
But, the leader of LSDM, Zoran Zaev declared that he addressed his accusations based on an audio recording that he had obtained from Den Doncev, former general secretary of VMRO-DPMNE.
"My motivation in publishing this case was out of my responsibility as a citizen and after evaluating the facts, I decided to make them public. In this case, I was aware that this information could be lies and defamation", declared Gruevski.
The affair in question was made public during the last election campaign, when the leader of opposition published audio materials which involved Gruevski during the time when he was in opposition in 2005 and 2006. Allegedly he was selling shares of the bank, that he had benefited from its privatization in the period 1999-2000, during the time that he was minister of Finance. Zaev said that Gruevski had benefited 1,5 million Euros cash in hand from the sale of the shares, causing a damage to the state budget by evading tax. /ibna/