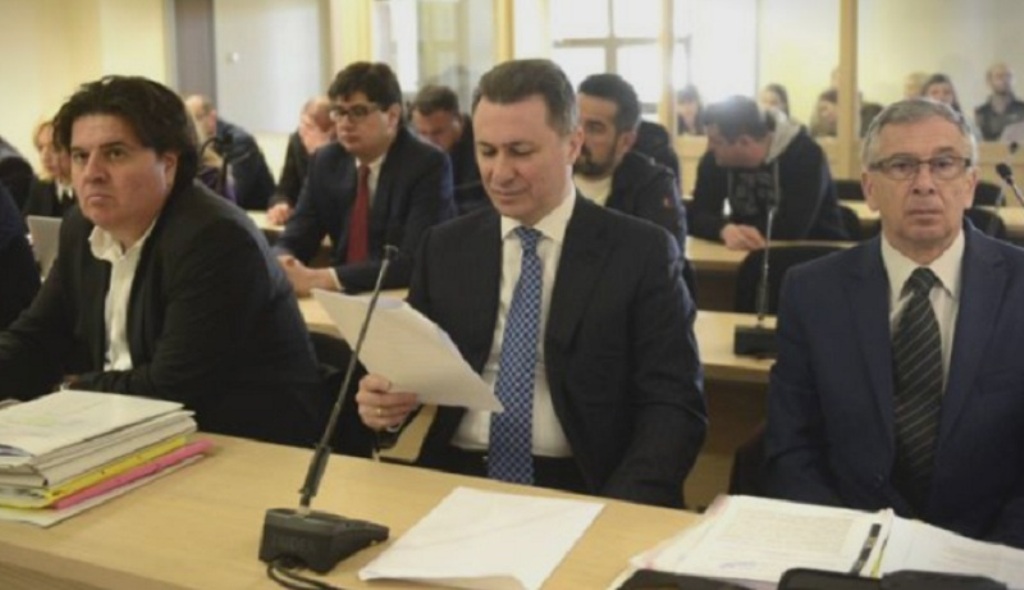 Former Prime Minister of FYROM, Nikola Gruevski is expected to appear in court this week on three other cases opened by the Special Prosecution.
Today, he has been summoned to appear in court regarding the so called "Titanic" case, where, along with his party fellow peers, he's accused of electoral rigging, vote buying, destruction of electoral materials and abuses with funds in the 2012 electoral campaign.
On Thursday and Friday he will appear in court on two other cases.
Last week, former PM Nikola Gruevski was sentenced to two years in prison, because during the time he served as PM, he had ordered the purchase of an armoured car for 600 thousand euros, in violation of the law for public tenders.
In a televised interview given last night, Gruevski said that all of this is a set up and that he's innocent. According to him, the current government wishes to send him to prison for several years. /ibna/