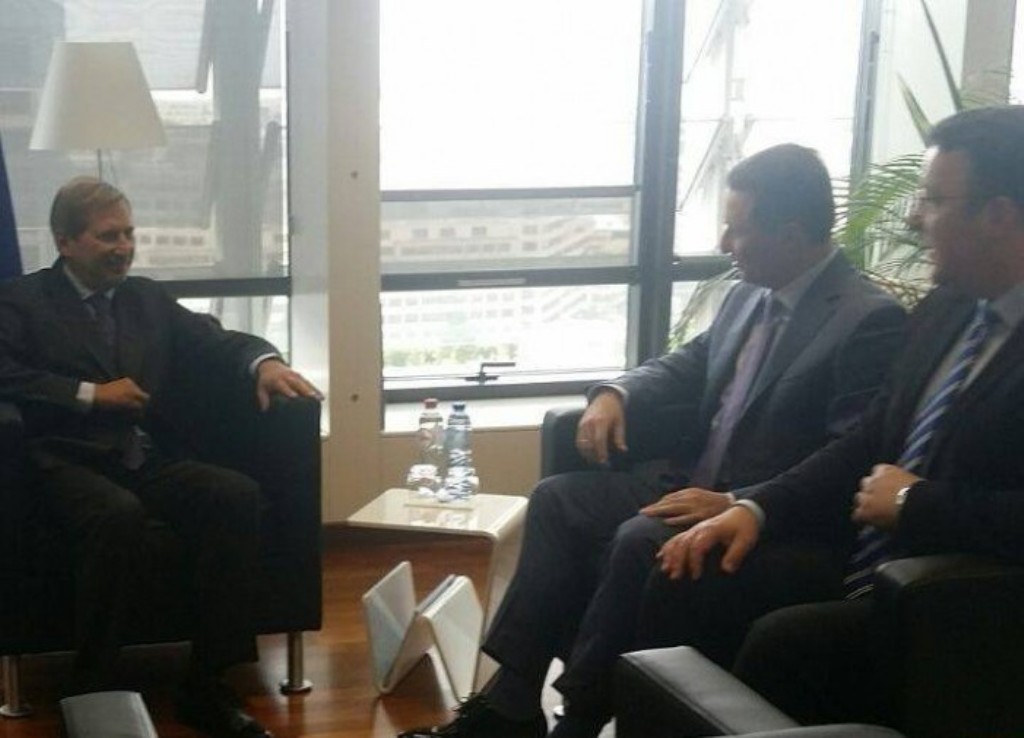 The leader of VMRO-DPMNE, Nikola Gruevski is staying for a visit in Brussels. He has held meetings with the EU Enlargement Commissioner, Johannes Hahn and other EU officials. After the meeting, Gruevski said that European commissioner Hahn told him that time has come for the country to launch EU accession talks.
"We talked about developments in Macedonia. VMRO-DPMNE maintains that Macedonia should be enabled launch of EU accession talks as soon as possible. We have done many reforms and there's no reason not to start the negotiations. VMRO-DPMNE has done a lot of work and the international community must recognize it", Gruevski said.
According to him, if Greece hadn't blocked and if the EU hadn't tolerated it, FYROM would now be part of the EU. "Time has come for this position to change and allow Macedonia to move forward. This is one of the most important plans of my party, which will not only be a strong opposition, but it will soon come to power", Gruevski said.
Leader of VMRO-DPMNE, Gruevski, is staying in Brussels following the formation of the new government by Zoran Zaev. /balkaneu.com/