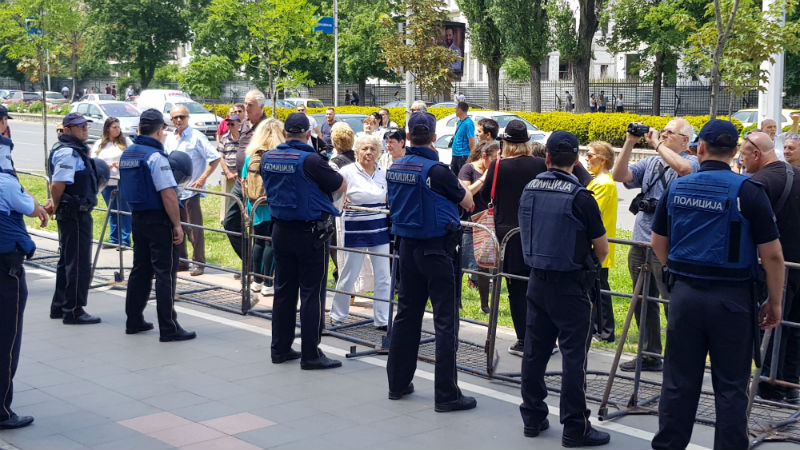 Former assistant minister of interior Gjoko Popovski was sentenced Wednesday to six-and-a-half years in prison, while second defendant, former prime minister Nikola Gruevski received a two-year prison sentence in the Special Prosecutor's Office (SPO) case dubbed "Tank".
Popovski is sentenced for abuse of office, while Gruevski for acquiring personal gain and stimulating the commitment of a crime.
Popovski and Gruevski, alongside former minister of interior Gordana Jankuloska were charged over the procurement procedure of a new vehicle 'Mercedes' worth more than EUR 600,000.
While elaborating the judgment, judge Dobrila Kacarska said the defendants must compensate the damages incurred in the case within 15 days from the final verdict.
According to the judgment, the former PM influenced the other two defendants by asking the former minister of interior to purchase the Mercedes, while the latter stimulated the former assistant minister into favoring car dealer 'Mak Auto Star'-Skopje during the procurement procedure.
Gruevski was absent during the delivery of the judgment, while the procedure for Jankuloska was separated a month ago due to high-risk pregnancy and scheduled for June 28./IBNA