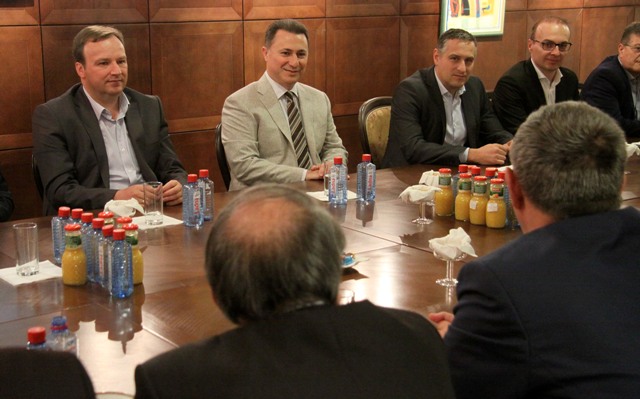 Leader of VMRO-DPMNE, Nikola Gruevski has confirmed that he will be on the list of MPs of his party. Gruevski said this when he was asked by journalists whether he was going to run for MP, as he is being investigated by the Special prosecution for unlawful acts from 2008 until 2015.
"People know us well, they know who has done good deeds and who has done bad deeds", Gruevski said.
The largest opposition party, SDSM has immediately reacted after this declaration. "Gruevski is in panic, because time has come for him to answer for his acts. He knows very well what crimes he has done", SDSM said.
Gruevski has gathered the parties of his coalition to prepare for the 11 December elections. He is one of the people being investigated by the Special Prosecution in relation to acts which have been considered unlawful. /balkaneu.com/