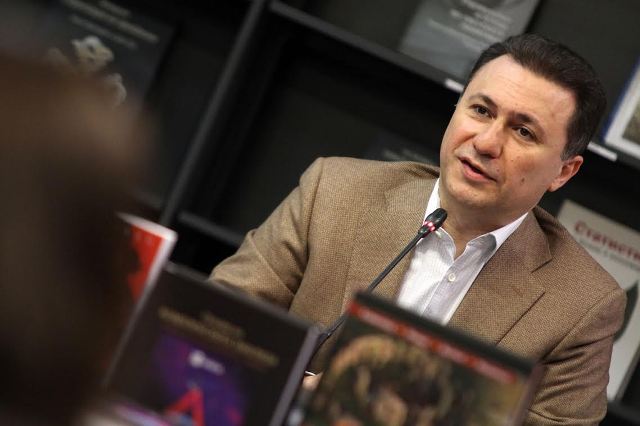 Skopje, 7 May 2015/Independent Balkan News Agency
By Naser Pajaziti
In two televised addresses, the Prime Minister of FYR Macedonia, Nikola Gruevski has called for calm and for violence to be prevented, following the outbreak of anti government protests.
Gruevski said that the institutions of the country are prepared to cope with different scenarios and according to him, the leader of Macedonian opposition is aiming to seize power through violence.
"This must not happen. We must remain calm and act wisely and reasonably. We must not be involved in Zaev's scenarios, who wants to seize power through violence", Gruevski declared.
Commenting the massive protests of the opposition, Gruevski said that the Macedonian opposition is lying to the people and is playing with its feelings through fake registrations.
"These materials contain classic lies and manipulations. Citizens must be patient and see what has really happened. There will also be other sensitive cases such as the name dispute. Perhaps, some citizens may believe all of this", Gruevski declared.
Gruevski underlined that the majority of the members of VMRO-DPMNE has demanded him to hold protests in order to express the revolt against the current situation.
According to him, this crisis can only be solved through political dialogue in parliament and by shedding light upon the wiretapping affair. /ibna/