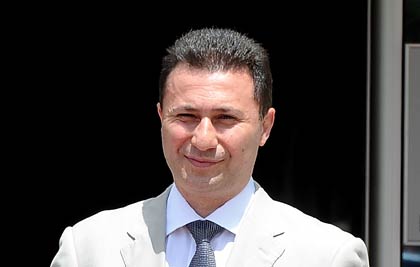 Skopje, July 22, 2013
Prime Minister of FYROM, Nikola Gruevsky, accompanied by a government delegation, traveled today toward Moscow for the endorsement of the agreement for the construction of "Southern Stream" pipeline.
Prime Minister Gruevski announced yesterday his visit to Russia, underlining that he has been invited by the Russian Federation to sign the agreement on Tuesday.
"This is a very important project to us, because long term energetic stability is guaranteed in FYROM, insuring large amounts of gas", declared Gruevski.
The value, conditions and deadlines for the supply with natural gas in FYROM will be determined through an agreement between "Gazprom" and "Energy Sources of Macedonia".
"Gazprom" is entitled to use all the gas capacities. The agreement obliges FYROM to impose restrictions in the Russian investments in FYROM and to offer to the company a privileged customs and tax regime. /ibna/