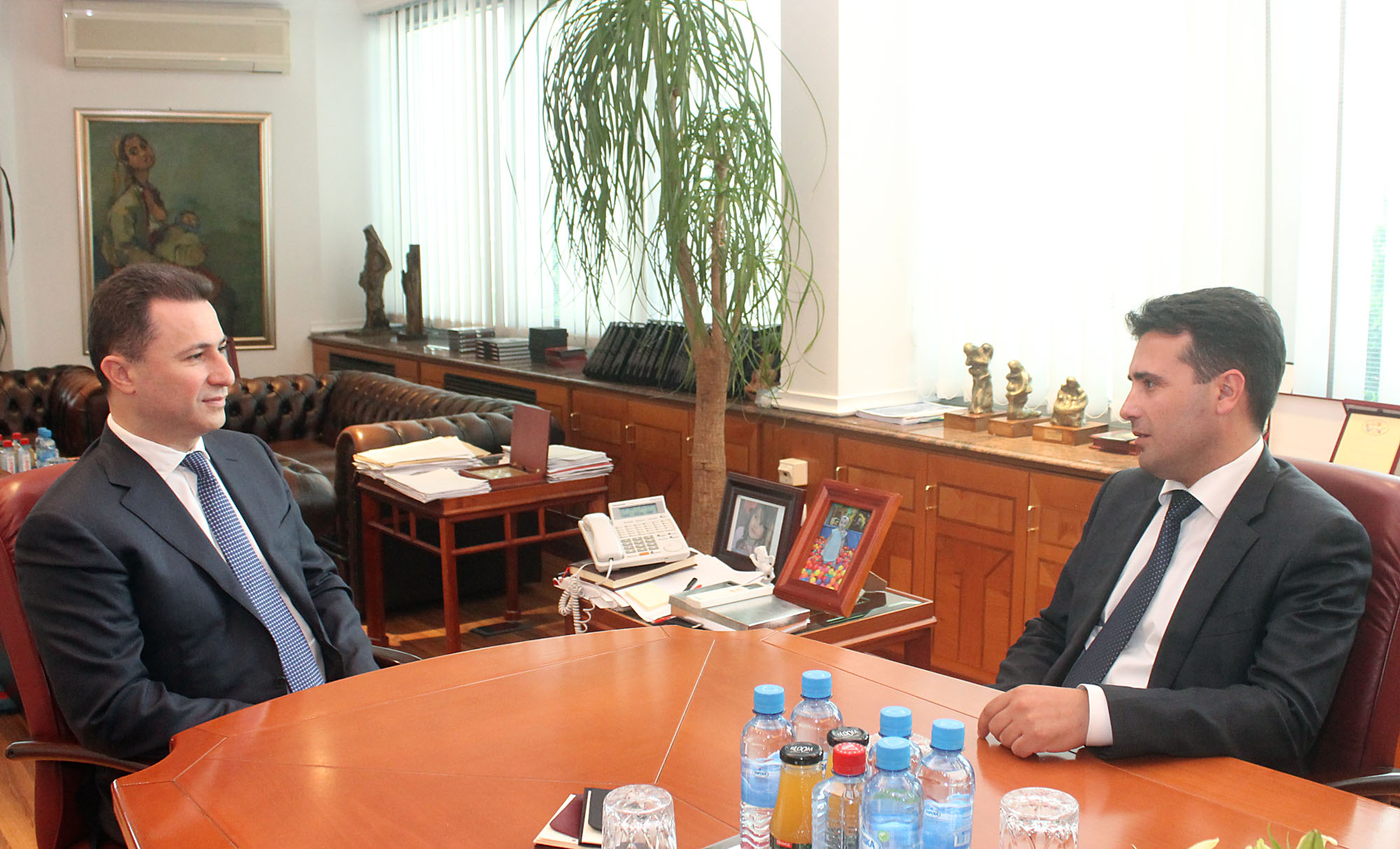 Skopje, June 6, 2013
A meeting took place today between the Prime Minister and leader of VMRO-DPMNE party, Nikola Gruevski and the new leader of the largest opposition party LSDM, Zoran Zaev.
The meeting was demanded by Prime Minister Gruevski, who several days ago asked to Zaev, the new leader of the Social Democratic League, during a phone conversation to have a meeting with him.
According to the press release of the government, Gruevski and Zaev have talked about the political developments in the country, political dialogue and the creation of the commission which will shed light upon the violent events taken place on December 24 last year in the parliament of FYROM.
The leader of the FYR Macedonian opposition, Zaev said that he hopes such meetings will also take place in the future in order to discuss important topics of the country and intensification of political dialogue.
"We have talked about the issue of December 24 events and the formation of the enquiry commission which will shed light upon these events. To us this is an important issue because these antidemocratic acts against MPs and journalists must be unraveled. The commission will have its role, but the unraveling of this issue is a condition of the international community and European Union", said Zaev after the meeting.
On the other hand, the government has issued a press release, stressing that one of the topics of discussion was the implementation of the March agreement, which was achieved through the intermediacy of EU enlargement commissioner, Stefan Fule. Through this agreement, the majority and the opposition in FYROM have agreed on engaging in political dialogue to shed light upon the events of December 24, which led to a parliamentary boycott of the opposition and then to rumors for boycott of the March elections.  /ibna/