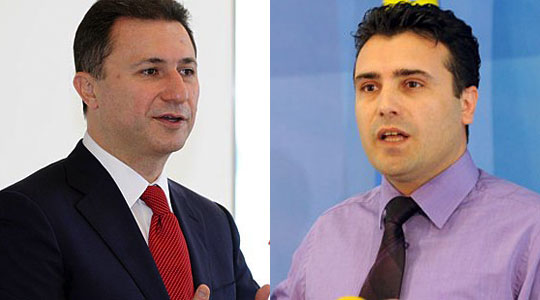 Skopje, June 5, 2013
Prime Minister and leader of VMRO-DPMNE, Nikola Gruevski has had a phone conversation with the new leader of the biggest party of opposition LSDM, Zoran Zaev where he has congratulated him for his election in the congress of the party which was held during the weekend.
Gruevski has invited the new leader of the opposition to cooperate for the strategic interests of the state.
Meanwhile, the leader of LSDM, Zoran Zaev has accepted the invitation for a meeting which will be held on Thursday in the government house.
On Thursday, the new leader of LSDM will also hold meetings with Euro ambassador Aivo Orav and US ambassador Paul Volers. /ibna/