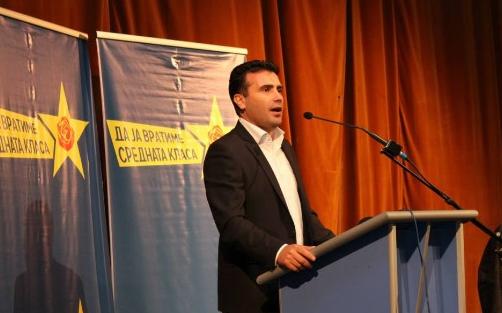 Skopje, December 2, 2013
Leader of the largest opposition party LSDM, Zoran Zaev said that the government of prime minister Nikola Gruevski will soon fall.
"Nikola Gruevski will soon fall from power", said Zaev in rally with the inhabitants of Kocan in the eastern part of the country.
He said that the country is facing repression and poverty.
"Macedonia is exploding in every direction. Everywhere one goes there's poverty and repression and VMRO-DPMNE ruined the foundations of our home. 8 years in power and they control over 50 communes. The entire power is in their hands. Time is coming and Macedonia has no other alternative but to bring back the middle class of society", declared Zaev.
Zaev promised concessions for businesses, employment for young people and development projects. /ibna/