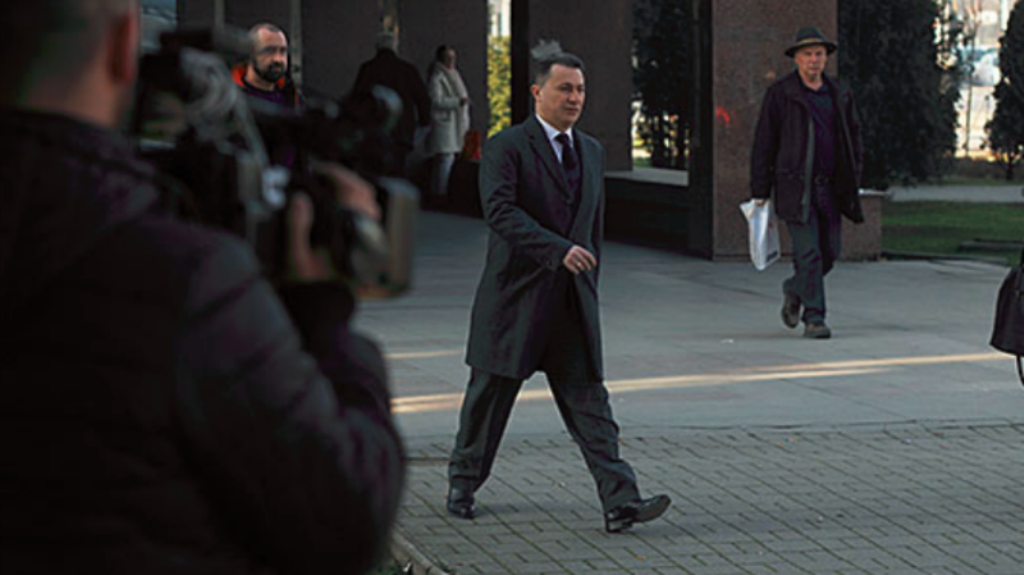 Nikola Gruevski, the former prime minister of the FYRO Macedonia, has entered Hungary after crossing border between Serbia and Hungary, president Aleksandar Vucic confirmed late on Monday.
Gruevski, who was recently sentenced to jail over financial wrongdoings during his terms, has reached his "final destination" through Albania, Montenegro and Serbia Vucic told Happy TV.
He claimed that on November 11 Gruevski has first crossed FYROM-Albanian border, accompanied with two Hungarian nationals and using his identity card; from Albania, Gruevski entered Montenegro through Bozaj border crossing, Vucic said.
On November 12 FYROM ex-premier arrived in Serbia; the same day Gruevski entered Hungary via Horgos border crossing, using his ID and document he has got from Albanian authorities, Vucic claimed.
Serbian president accused Skopje for sending Serbia Interpol warrant too late.
"As late as on November 13 at 7:35 PM Interpol Skopje has sent us international warrant. What do you expect from us? To imprison people which are not even pursued, not to mention international warrant?", Vucic told his TV host adding that what he said was "the real truth" about Gruevski's escape.
The relations between Vucic and Gruevski have been close while the latter was in power. After government change in Skopje in 2017, the relations between Serbia and FYROM deteriorated.
Among other things, Serbian officials suggested that the striving of the new government in Skopje to implement the agreement between FYROM and Greece represents ignoring of people's will expressed in referendum organized earlier this year.
Last week Sasa Jankovic, a Serbian opposition leader, opened the question whether Vucic has helped Gruevski to escape. "Does he helped Gruevski because some third country requested so or he has found his personal interest in helping him? He (Vucic) could face the same situation like Gruevski soon, and he would like to get assistance from somebody", Jankovic said in an interview.
The way in which Vucic rules is similar to one previously practiced by Gruevski – by abuse of the institutions, propaganda, electoral frauds and misuse of secret services – Jankovic said.
"Vucic could face justice, just like Gruevski. They both have enough reasons to help each other"./IBNA