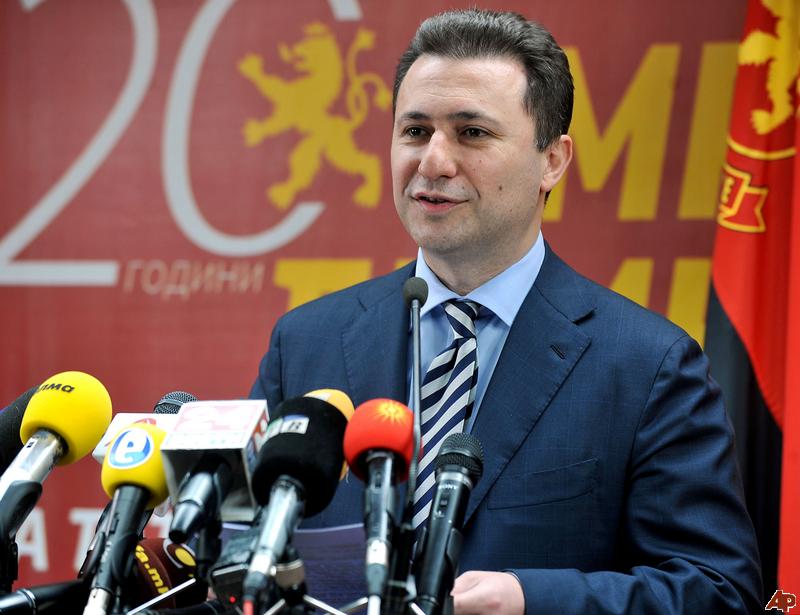 Skopje, March 27, 2014/Independent Balkan News Agency
By Naser Pajaziti
Debates are taking place in FYR Macedonia on the theses launched by the largest Macedonian party, VMRO-DPMNE for the formation of the government without the participation of Albanians.
This thesis has been launched and continues to be propagated by the leader of this party and prime minister Nikola Gruevski. The latter has invited Macedonian voters for massive support in order to win 63 out of 123 seats in parliament, in order to form the next government without being conditioned by Albanian parties, namely the biggest Albanian party BDI (Democratic Union for Integration).
But this issue has sparked strong reactions by Macedonian parties and political analysts who have said that such scenarios are dangerous for the country. But there are also pro government analysts who support Gruevski's ideas.
"VMRO-DPMNE doesn't surrender in front of threats. If VMRO-DPMNE doesn't win 63 seats, than BDI will condition it in order to be given one if the three posts, that of the prime minister, speaker of parliament or president", declared Nikola Gruevski.
Analysts say that such theses are dangerous.
"Gruevski's request toward voters in order for VMRO to win 63 seats, is a request which makes VMROs nationalism more aggressive, on the pretext that it will not only seek the participation of Albanians in the coalition, but that it will also reduce the number of requests made by Albanian political parties", said Alajdin Demiri for IBNA.
But such action has been strongly criticized by analyst and former politician, George Spasov.
"I think that it's a disgraceful declaration which is more than nationalist and is beyond of what can be considered as a politically correct discourse", declared George Spasov for IBNA.
But such idea was also objected today (26.03) by the former prime minister and current leader of the VMRO-NP opposition, Lubco Georgievski.
Commenting on the pre electoral rhetoric of VMRO-DPMNE leader, Georgievski said that "there's no government without Albanians".
According to him, such thesis is a dangerous one and presents a trap for Macedonian voters.
"I believe that this is a dangerous rhetoric. If not dangerous, then it may be considered as comic and naïve. It's absurd and unrealistic for someone who has a practice amounting to 20 years worth of multi ethnic governments to talk about pure Macedonian governments today. Even if VMRO-DPMNE wins 100 MPs, it must still invite an Albanian party into the government", said Georgievski.
Meanwhile, there are also Macedonian analysts who back Gruevski's ideas.
The editor in chief of the pro government private TV network "TV Sitel", Dragan Pavlovic-Latras has publicly called on Macedonians to vote VMRO-DPMNE in the early parliamentary elections.
"Gruevski must win more than 62 MPs in order for BDI not to condition VMRO and Macedonian voters to accept dual language throughout the country and it will not be able to enter or overthrow the government. Thus, if we want to avoid the Greek ultimatum and dual language throughout the entire country, the winner must have 62 seats or more", said Latas.
But, on the other hand, Albanian parties have not commented Gruevski's declarations, stressing that they will talk about this after the early parliamentary elections of April 27. /ibna/