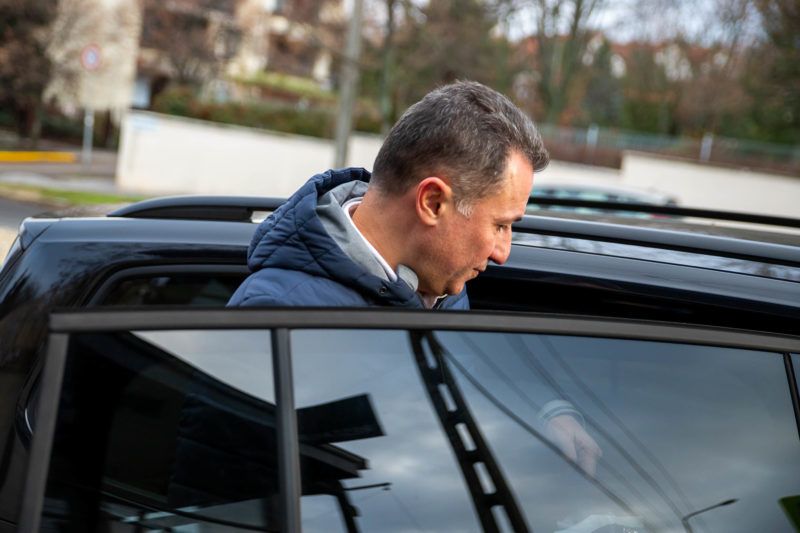 "One day I will return, I didn't come here to live, but to take refuge from political persecution. I'm unjustly convicted. I fought in court, but I saw that all the absurdities were met for me to go prison," said former Prime Minister Gruevski in his first TV interview since his escape to Hungary.
Gruevski also said that he fled Macedonia "very easily" through Albania to Hungary where he was granted political asylum.
"I left Macedonia very easily. I departed for Albania. I went to the Hungarian Embassy in Tirana where I submitted an application for political asylum. From there, I embarked on a journey to Hungary, which involved trips prepared according to their internal consultations due to the fact that I had served as prime minister for many years. For security reasons, it was wise for me to be transported somehow to Hungary," said Gruevski.
He dismissed any suggestion that the Macedonian government had helped him escape.
"Did the government help me?! No. If it could, the government would have done something bad to me rather than helping me," Gruevski told Sitel TV.
Gruevski was initially planning to serve his two-year prison sentence before changing his mind because he received reliable information about his 'assassination.'
"At first, I was intending to go to jail, even though I had been under political prosecution based on some totally weird verdicts that had no legal ground. In the days before I was supposed to report to jail, I had received information suggesting that, most likely, there were plots for my liquidation in the jail," said ex-PM Gruevski.
According to him, information about his 'liquidation' came from 'well-informed people from inside the jail.' When asked, Gruevski refused to name those that might have allegedly plotted against him.
"I cannot say anything publicly at this point because at the moment I have no proof to back it up. In order to accuse someone, you need to have hard evidence. However, I had reliable sources with this reliable information that made me change my mind and decide to leave Macedonia in order to seek asylum on the grounds of political prosecution," said the former prime minister./IBNA