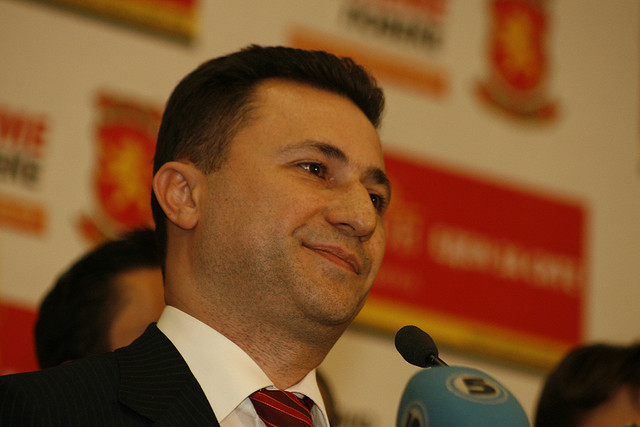 Skopje, May 30, 2013
The Prime Minister of FYR Macedonia, Nikola Gruevski said today that Skopje made the right decision and that it doesn't feel guilty for canceling the proceedings of the Ohrid Summit.
"President George Ivanov took the right decision when he cancelled the Summit of the Southeastern Europe Cooperation Process. FYROM is not to be blamed, because it was other countries that had conflicts of interest", said Gruevski in response to the question of the MP of PDSH, Imer Aliu in today's parliamentary session, where MPs had the chance to address questions to the government.
Gruevski has also explained the reasons why Kosovo was not invited in the SEECP Summit.
"As an organization where FYROM is a member, SEECP has its own rules in conformity with the order of the day and the invitations are sent in accordance to a particular procedure, in which consensus is needed and where each country has the right of veto. A few days ago, two of the member countries took advantage of their right of veto and blocked the proposal to send an invitation to Kosovo. This blockade was not imposed by FYROM, but by two other countries of the region, which have publicly declared this. This was followed by the boycott of several presidents, which had nothing to do with us, but with those who imposed the veto", said Gruevski, expressing his regret about this situation. Prime Minister Gruevski said that Skopje had no other choice but cancel the summit.
According to him, FYROM was a victim in this situation and that this would also happen if the host of the summit was another country. /ibna/