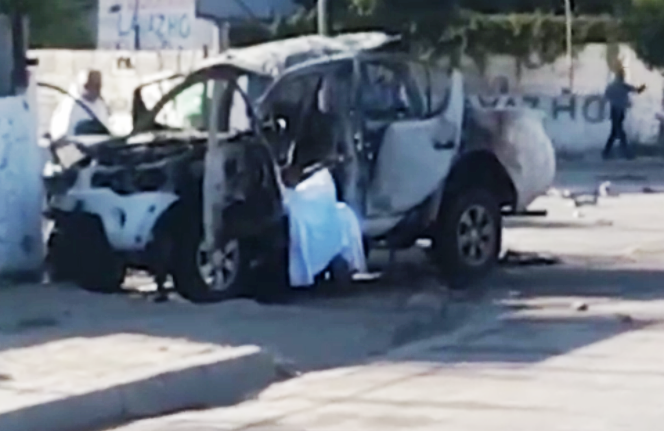 Vlora, August 28, 2014/Independent Balkan News Agency
A scary bomb explosion happened this morning in the city center of Vlora, in the Albanian coast. A businessman who was getting ready to inaugurate his new hotel in the coast, found death as the car that he was travelling in exploded while in movement.
This event also led to the wounding of a 19 year old girl, IBNA reports.
The explosion happened in the Trans Balkan road segment in the city center of Vlora (photo).
The four by four which was driven by the 42 year old, exploded while going through the "Omonia" square. Police investigations indicate a remote type explosion, as half a kilogram of explosive substance was found in the car.
The vehicle was engulfed by flames and other cars around it were also damaged.
Police say that it's investigating this crime, but there's still not a lead on the motives.
Recently, law and order in Vlora has seen a number of serious criminal events. A few days ago, the owners of an expensive restaurant tortured a waiter to death as they suspected him of stealing 3500 Euros. Last night, a 27 year old male was found massacred and his body was left in a suburban area of Vlora. /ibna/