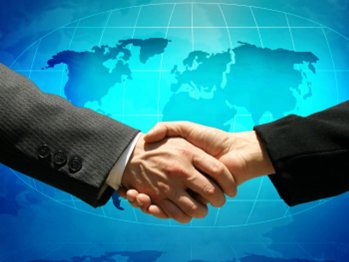 Sarajevo, April 9, 2015/ Independent Balkan News Agency
By Mladen Dragojlovic
In 2014 BiH recorded a growth of exports, but at the same time imports and subsequently the deficit also increased. EU countries are still major trade partner. These are official records of BiH Ministry of Foreign Trade and Economic Relations, the report of which was adopted on the session of Council of Ministers.
Analysis on Foreign Trade Exchange of BiH for 2014 indicates a total volume of foreign trade exchange of  24.88 billion ( 12,44 billion Euro), which is 1.33 billion BAM (660 million Euro), or 5.66% higher than the year before.
"Last year the value of imported goods stood at 16.20 billion BAM (8,1 billion Euro), 6.78% more compared to 2013, while the total export increased 3.62 % amounting to 8.68 billion BAM (4,34 billion Euro).  Trade deficit in 2014 was 7.52 billion BAM (3,76 billion Euro), 10.69 % more than the year before, says the ministry in its report.
According to Ministry records, the European Union is still BiH's major foreign trade partner, participating with 63.55% in the total volume of exchanged goods, followed by "CEFTA 2006" countries, with a share of 12.95%, while 23.51% accounts for other counties.
Among the main individual trade partners, major coverage of import by export is made with Austria with the coverage of 142.04%, Slovenia with 91.42%, Italy with 72.43%, Germany with 70.47%, Croatia with 51.58%, Serbia with 49.14% and Turkey with 40.27 %.
Major exports were made to the following countries: Germany, Italy, Croatia, Serbia, Austria, Slovenia, Montenegro, Turkey, Hungary, and Switzerland. Exports to these countries accounts for 75.97% of the total BIH exports. At the same time, the most imports were made from Germany, Croatia, Italy, Serbia, China Russia, Slovenia, Turkey, Austria, and the USA, which represent 74.31% of the total BIH imports.
As it was announced by the Council of Ministers, Ministry of Foreign Trade and Economic Relations will keep reporting the Council quarterly on BIH foreign exchange, in order to allow for timely actions and measure taken to facilitate positive trends in this area.