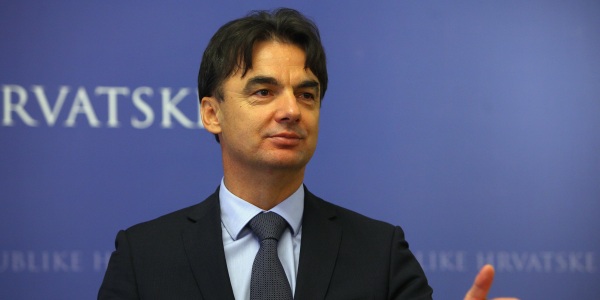 By Natasa Radic – Zagreb
The Croatian government has not rushed to the adoption of an economic program for this year, and discussed the economic strategy on its session last week.
Deputy Prime Minister and Minister of Regional Development and EU Funds Branko Grcic explained that with this economic program Croatia joins the European semester, which is an instrument of coordination of economic policies of EU member states and the EU's economic policy aimed at achieving the objectives of the Europe 2020.
-We have not deviated from the previous guidance of macroeconomic and fiscal policy, which means that the projected GDP growth for this year is 0.7 percent, and we expect accelerated growth in the coming years, to 2.4 percent in the 2014, and 3.5 percent in the 2015 and 2016 year – said Grcic.
Employment in the 2013 continues to decrease, but next year's economic growth should reach the turnaround trend and employment growth. This is supported by the data showing that despite the restructuring of the economy, resulting in a growing number of unemployed in the first three months of this year, we still have over 30 percent more new jobs than at the same time in 2012, said Deputy Prime Minister and Minister of Regional Development.
The program also envisages the inflation of 3.2 percent during the year, and then it will slow down to 2.3 percent in the 2014, and 2 percent in the 2015 and 2016.
The deficit should continue to decline, from 3.6 percent of GDP this year to 3.4 percent in the 2014. The European Commission will certainly insist on this upon our entry into the EU, says Grcic.
All the objectives of the EU's economic policies are extremely current with us, and are related to employment, investment in research and development, climate change, education and poverty reduction. For example, the employment rate in Croatia is only 57 percent, while a goal set out in the strategy Europe 2020 is 75 percent. For Croatia, this question is a key requirement for the development, noted Grcic.
And of course, the key and the last goal is to reduce poverty. It is estimated that in Croatia there are 1.3 million people who are poor according to the criteria of the European Commission. Both economic growth and recovery and overall better state of the economy will provide much better conditions to reduce the number of vulnerable citizens, " said Grcic.