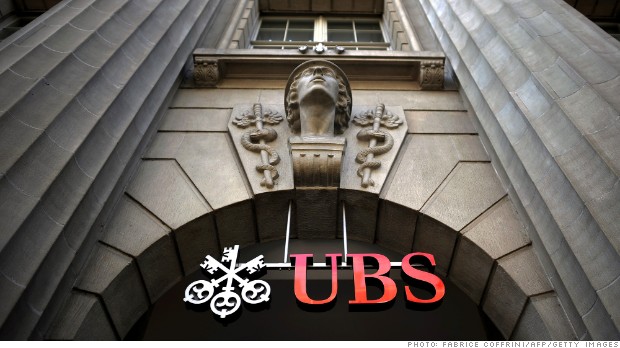 By Spiros Sideris – Athens
Positive growth in Greece starting this year "see" the UBS analysts, whereas the GDP will "run" with a rate of 0.5% in 2014 and accelerate to 2.5% in 2015.
The Greek economy, according to the Swiss firm, finds support in domestic demand, ie consumption and investment, while there are signs of stabilisation in the labor market.
The decline of the GDP by 0.3% recorded in the second quarter of 2014, always according to UBS was the best performance of the Greek economy since the end of 2008. "The basic driving force for economic development is the recovery of domestic demand, both of consumption and investment, but the excellent tourist season", explained the analysts of the swiss firm.
Specifically, according to the forecast, the unemployment rate will drop to 26.9% this year (from 27.5% last year) and 25.2% in 2015. Consumer spending is expected to grow by 2.5% in 2015 (they will remain stagnant this year), while investment assets are expected to +2% this year and +7% in 2015. The domestic demand is expected to increase by 0.3% in 2014 and by 2.7% in 2015, with exports rising by 5,5% and 6% respectively.
Referring to the medium-term prospects of Greece, UBS points out that the country should be committed to the continuation of reforms to enhance growth potential.
Regarding the next major challenges for the country, the agency notes that the next evaluation of the troika should be completed before the end of the year. The evaluation will attempt to reach an agreement on a number of interrelated issues:
1) if the target for a primary surplus in 2015 is feasible.
2) the recapitalization needs of the Greek banking system, combined with the stress tests of the ECB and its dependence on the available resources of the FSF.
3) The financial gap in 2015 (about 10.5 billion euros, taking into account the issuance of bonds).