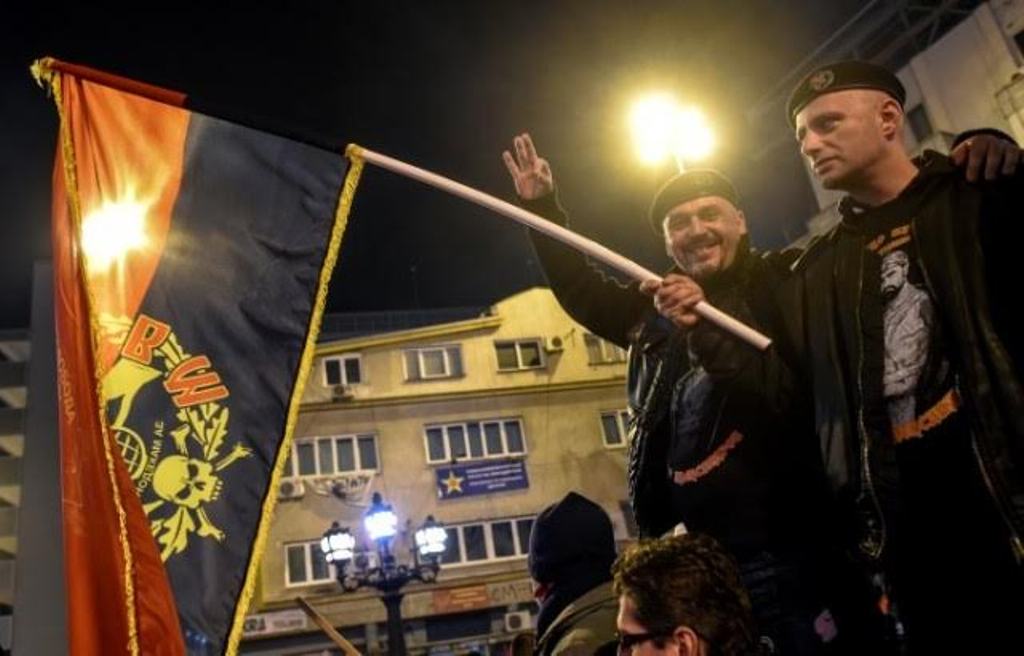 Groups wearing black uniforms, black berets and shirts with crosses and patriotic messages on them have appeared in the recent protests in FYROM. Such organization which has emerged in the recent days is the Macedonian National Front. This movement is encouraging protesters to defend the country with all possible means, violent or not. Strong reactions have been triggered about their presence, stressing that these paramilitary groups are a threat for the security of the country, due to the violent language that they use.
Mirjana Najcevska of the Helsinki Committee says that these groups must be verified if they are registered groups or if they operate illegally. "If these associations call for violence, the ministry of Interior and Public Prosecution must react. Up until now, we have seen that nobody has reacted and this is a big threat, because these groups may pass into violent acts", Najcevska said.
Idriz Sinani of the International Forum of Human Rights-IGFM says that institutions must react against these groups and individuals, who in some media openly promote violence. According to him, these paramilitary groups must be punished, because they tend to spread insecurity among people.
"These groups belong to Nikola Gruevski and they want to promote themselves as saviors of the country. In fact, they are protecting incriminated politicians from prison. Such paramilitary groups must be dealt with by law enforcement agencies and their motives must be identified", says activist of human rights, Idriz Sinani.
According to him, police inspectors close to VMRO-DPMNE have been seen in the latest protests.
The ministry of Interior says that it is following the situation and that for the time being, nobody has called for violence. The ministry also says that if messages of violence are spread, there will be prompt reaction. /balkaneu.com/