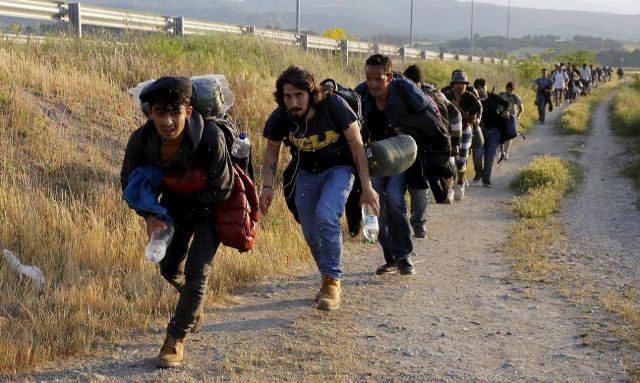 Their goal was to reach Germany through Serbia, they refuse political asylum to Albania and ask to be returned to Greece
Tirana, 5 May 2016/ Independent Balkan News Agency
By Edison Kurani
A group of 16 citizens from Syria have entered the Albanian territory illegally, aiming to use Albania as a transit country in order to pursue their journey to Serbia with Germany as their final destination.
The Border and Migration Office in Korca confirmed that it has stopped these 16 Syrians, after they were discovered in Kapshtica from the patrol, several kilometers after they had crossed the border into Albania.
Among the Syrians, there were 4 male adults, three females and 9 children, including a two month baby.
After they were questions, these Syrians said that they wanted to continue their journey to Serbia and then to Germany.
The Migration Office has offered the Syrians political asylum to Albania. This offer was not accepted by the Syrians.
For this reason, they will be accommodated in the Center for foreigners who enter the country illegally in Tirana. They will remain there until they are returned to Greece, upon their request.
The Syrians said that they were forced to travel 16 hours on foot until they reached Albanian soil.
Different sources say that a part of the Syrians who are in Greece, attempt to leave for Germany, by using the Albanian territory. Some manage to meet their goal, while others, such as the 16 Syrians that were caught today, fail. /balkaneu.com/