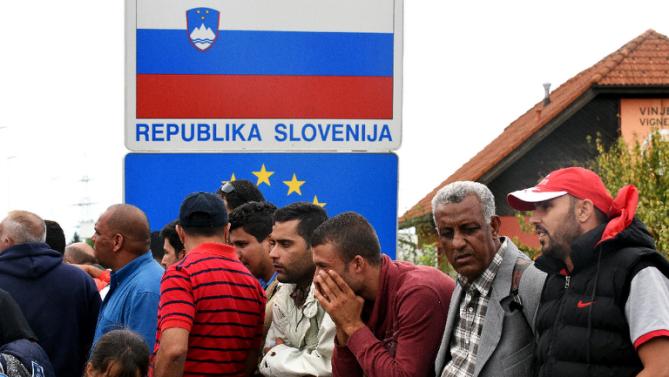 Ljubljana, July 26, 2016/Independent Balkan News Agency
A new group of 32 asylum seekers is expected to arrive in Slovenia under an EU-sponsored relocation plan in mid-August. Out of those relocated in May, 23 have been granted asylum.
Slovenia has agreed to accept a total of 567 refugees who are currently located in Greece and Italy this and next year, with arrivals in small groups.
The first group of 34 asylum seekers from Syria, Iraq and Eritrea arrived in Slovenia in May, with the next group, numbering 32, due from Greece in mid-August, the Interior Ministry has said.
By 21 July, the ministry had processed 24 applications for international protection filed by the first group, granting refugee status to 12 and subsidiary protection to 11.
In one case the procedure was stopped because the applicant abandoned the asylum centre of his own accord and failed to return.
This year, Slovenia has received a total of 612 applications for international protection, mainly from nationals of Afghanistan, Syria and Iraq.
Out of the 469 applications processed so far, international protection has been granted to 58 persons, out of whom 40 got refugee status and 18 were granted subsidiary protection.
In most of the cases, 292, procedure has been halted, 59 applications have been rejected and 63 thrown out.
Slovenia is currently also hosting 21 unaccompanied underage asylum seekers, who are expected to be transferred to student dorms in Postojna and Nova Gorica on 1 August.
Should the government endorse the plan on Thursday, the minors will be moved from the asylum centre and crisis centres, where accommodation is not deemed suitable for them.
Source: Slovenia Times