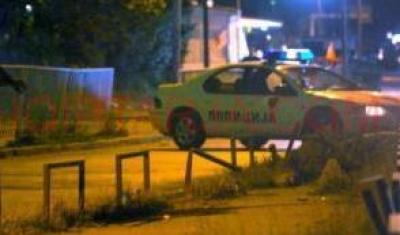 Skopje, February 1, 2014/Balkan Independent News Agency
A group of young people who were identified to be Macedonian residents of Skopje, have caused a climate of insecurity and terror through a hooligan like behavior in the village of Lloke, Skopje.
Balkaneu.com reports that this event took place in the early hours of Saturday, when a massive group of 60 hooligans has approached the house of an Albanian family in Lloke, during the time when the lady of the house was accompanying her minor soon in front of the house.
"Hooligans appeared and they started to threaten and react in an aggressive way with the chant 'death to Albanians'. We have immediately reacted after these chants and hooligans have immediately left", said one of the residents of the village, reports balkaneu.com
The residents of the village have expressed their concern about this event and the motives of this group, being scared by what these hooligans had planned to do in this area populated by Albanians.
A few hours after the incident, upon the request of the inhabitants, a meeting has taken place with the mayor of Saraj, Bekim Murati, mayor of the commune of Gjorce Petrov, Sokol Mitrevski and deputy Minister of Interior, Zemri Qamili. The inhabitants demanded from the authorities to urgently shed light upon this event and for the Macedonian hooligans to be captured.
Ministry of Interior declared that it will come up with an official version of the incident and that an inquiry has been launched.
The village of Lloke is situated in the region between the commune of Gjorce Petrov and Saraj in Skopje, near Nerez, where several incidents have been registered involving attacks from Macedonian hooligans to Albanian households. /ibna/