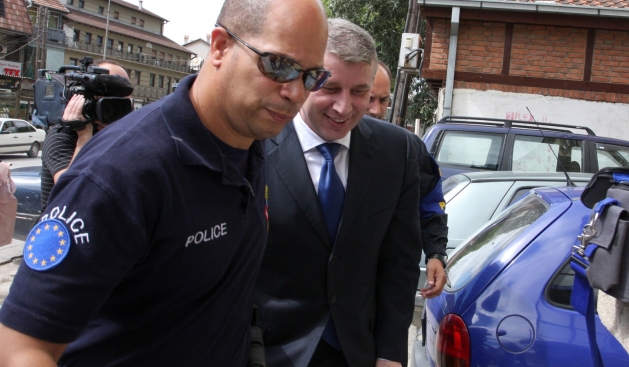 Pristina, November 22, 2013
In the trial against the so called "Group of Drenica", the judge of the case, Dariusz Sielcki has remanded Sylejman Selimi, Sami Lushtaku, Sahit Jashari, Avni Zabeli, Hysni Thaci, Jahir Demaku and Zeqir Demaku into custody for another two months, until January 23, 2014.
"Through this decision, EULEX is showing that besides the unlawful, severe and unfair rulings against the commander of the General Staff of KLA and his fellow fighters, it's using Fridays and weekends in order to issue these rulings with the scope of softening up the anger triggered by them", said defense attorney of Sylejman Selimi, Tome Gashi.
From May 31, these former commanders and former soldiers of Kosovo Liberation Army are being kept under custody on the count of war crimes against civilian population in 1998.
Amongst the members of Drenica Group there are also persons who hold offices, such as Sylejman Selimi, who is the ambassador of Kosovo to Albania, while Sami Lushtaku has been elected for the third time as mayor of Skenderaj. /ibna