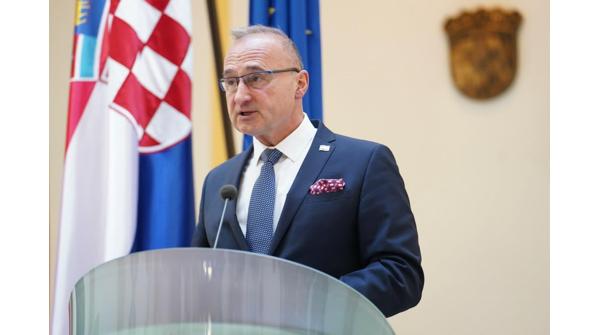 Croatian Foreign and European Affairs Minister Gordan Grlić Radman said that the invitation by the US secretary of state to Croatia to join the Visa Waiver Program was good news that would help further strengthen the Croatian-US relationship.
"Croatia's entry into the Visa Waiver Program is our long-term foreign policy goal and it will facilitate the entry of Croatian citizens into the United States and further strengthen our relationship with the US, which has been traditionally good from the outset, since the recognition of Croatia," Grlić Radman told the press.
He said he expected that the US might lift visa requirements for Croatian citizens before the end of this year, or possibly even sooner.
The invitation to join the US Visa Waiver Program, extended by Secretary of State Antony Blinken on Monday, "is one of the last formal steps to meet the necessary criteria, after which Croatian citizens will be exempt from the obligation to apply for visas," Grlić Radman said.
He thanked the US Embassy for its proactive work and information campaign about the Visa Waiver Program. He added that Croatia had actually met the criteria on 16 February when figures were released showing that the rate of refusal of visa applications by Croatian citizens had dropped below the 3% limit to 2.69%.
Responding to a journalist's remark that the US invitation coincided with the entry into office of the new international High Representative to Bosnia and Herzegovina, Christian Schmidt, Grlić Radman said that this was certainly the result of "the synergetic cooperation of not just the United States, but also of the European Union."
"We as an active member of the EU support any progress concerning the stability, institutional functioning and prosperity of Bosnia and Herzegovina. We welcome the role of the High Representative, although the political leadership of Bosnia and Herzegovina should be, at some point, left to the leaders of Bosnia and Herzegovina, so that Bosnia and Herzegovina can indeed show its democratic maturity. If the role of Mr Schmidt is going in that direction, and we are certain that it is, and then we certainly support his role," Grlić Radman said.