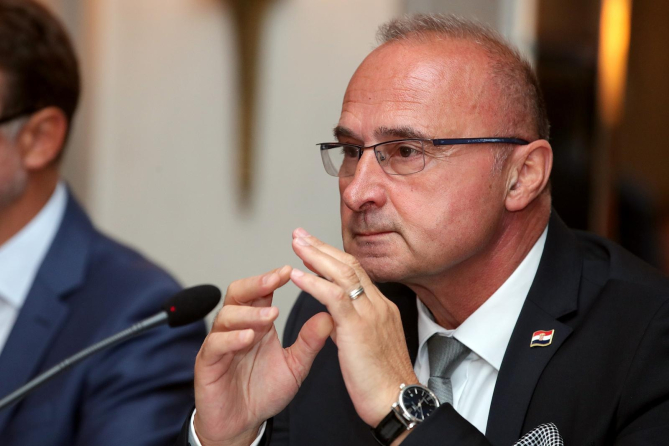 EU member states have formally given their consent in writing for the start of accession negotiations with North Macedonia and Albania, Croatia's Minister of Foreign and European Affairs Goran Grlić Radman said on Wednesday, who argues that this is Croatia's success amid the coronavirus epidemic and the earthquakes that have struck the country in the last few days.
"Croatia managed to achieve this under very difficult conditions, fighting with coronavirus and earthquakes in Zagreb", Grlić Radman said.
The European Commission has started working on the negotiation framework, which is expected by June, he said.
Blocking the two countries's EU path in October last year was "an unexpected decision", Grlić Radman said, pointing out the fact that Croatia had started working on the issue during preparations for its first presidency of the Council of the EU.
"Croatia has made all foreign-policy efforts to convince all member states that it was necessary to open negotiations with these two countries, because the European prospects of West Balkan countries, stability, and security, were in the interest of the EU. This is a great political success for Croatia", Grlić Radman stated.
The exact date that the negotiations would start is not known yet, however, the minister thinks that the date is not what's important at the moment, but rather to send a message to other West Balkan countries that it is worth working on their European prospects, meeting the criteria, and accepting European values.
The EU-Western Balkans summit in Zagreb, the central event of the Croatian Presidency of the EU, will take place in May, and for now it has not be postponed or cancelled due to coronavirus.
"The date still stands. We hope that we will have overcome this crisis by then. We are ready for May, and we are not thinking about cancelling it", stated the minister./ibna