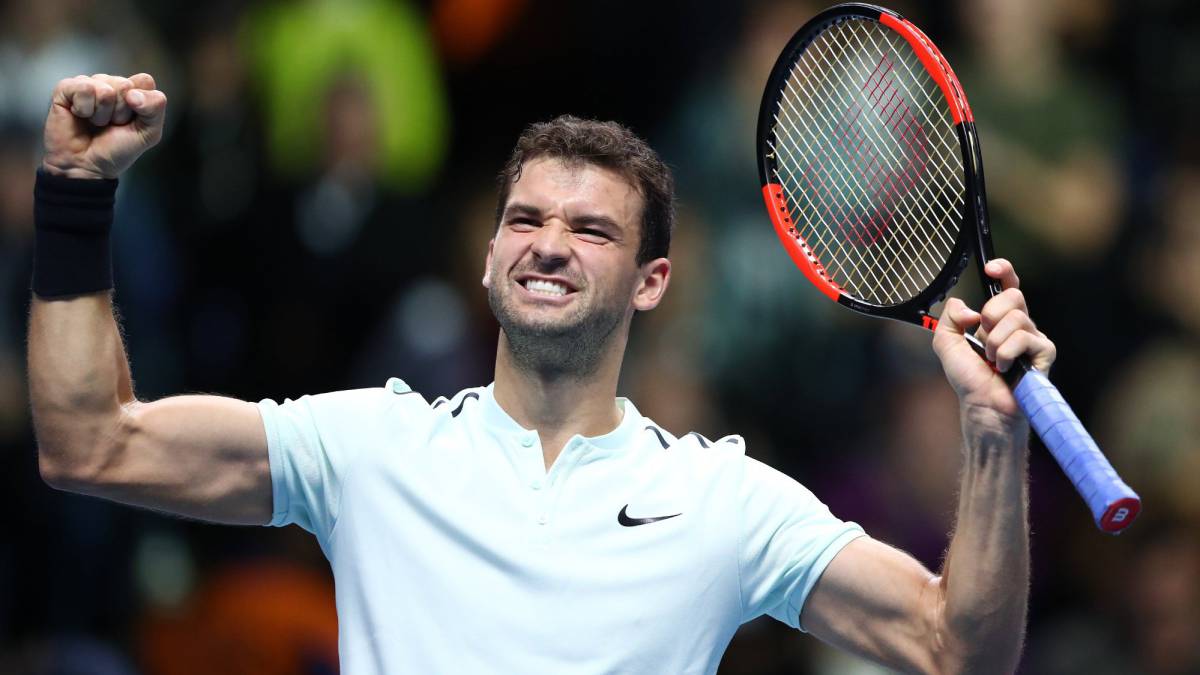 Bulgaria's Grigor Dimitrov was voted 2017 sportsperson of the year by journalists from 10 Balkan countries, Bulgaria's state news agency BTA said on December 18.
Dimitrov, who ended the year ranked third on the men's tennis circuit, narrowly edged Romania's Simona Halep, who finished the year ranked as the top women's tennis player. The Bulgarian received 62 points to Halep's 60, with Turkish sprinter Ramil Guliyev coming in third.
Organised by BTA since 1973, Dimitrov received votes from all 10 participating agencies – Albania's ATA, Bosnia-Herzegovina's FENA, BTA, Croatia's HINA, Greece's ANA-MPA, Macedonia's MIA, Montenegro's MINA, Romania's Agerpress, Serbia's Tanjug and Turkey's Anadolu Agency.
He becomes the first Bulgarian athlete to win the award since wrestler Stanka Zlateva in 2010 and the third tennis player to win it – Monica Seles won the distinction in twice in 1990-91 when competing for Yugoslavia, while Serbia's Novak Djokovic won it five times in a row between 2011 and 2015 (a record held jointly with Bulgarian high jumper Stefka Kostadinova, who has also won the award five times).
Dimitrov won four ATP Tour titles in 2017 – in Brisbane, Sofia, his maiden Master's crown in Cincinnati and the year-end ATP finals in London last month. Halep has been the top-ranked player on the WTA Tour since October 9, but has won only one title this year, in Madrid, losing in four other finals, including the French Open…/IBNA